Articles and Case Studies
The Electives Network - The Tripadvisor for Medical Students
It's been over a year since MDA National joined forces with The Electives Network (TEN), giving Members free access to use TEN to plan their dream elective, and what a great year it has been!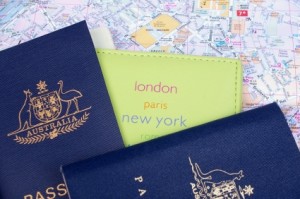 Since launching the partnership in June 2013:
>1,000 student Members have created their own account on TEN.
Our student Members have organised electives in >80 countries including the UK, Barbados, Vanuatu, Austria, Singapore, Malawi and Nepal.
Our student Members have looked at >30,000 pages on TEN including thousands of feedback reports and hospital entries.
The team at TEN work hard to ensure that information on the website is up to date; that the placements listed are safe, ethical and educational, and that students have everything they need to plan their electives.
What MDA National Members Say About TEN

It was really invaluable – it made me feel more secure about going to a hospital knowing others had a good experience there. All the information I needed was on the website as well!
Nisha Prabaharan, University of New South Wales
I am a second year medical student and I have encouraged so many of my friends and colleagues to access TEN. I think this site is the TripAdvisor for medical students!
Emily Stevens, Deakin University
I found the website useful. I also found information on another elective organisation via TEN. I might be going to Mumbai for my elective and thanks to TEN and free access via MDA National, I was able to find the information.
Homa Forotan, Griffith University
Free Access for MDA National Members

The Electives Network is staffed by elective experts who are always on hand give advice and guidance to MDA National medical students about electives. So don't forget to check out TEN www.electives.net before you check in for your electives. Start planning your elective today.