Medico-legal CPD quiz e-learning activities
Stay informed and engaged in topical medico-legal matters with our online, CPD recognised quizzes.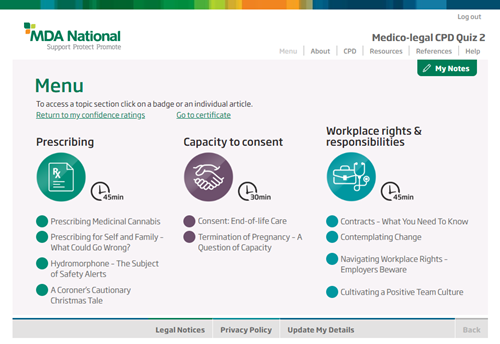 ✔ For doctors at all career stages
✔ Read short medico-legal articles and case scenarios
✔ Answer questions
✔ Responses to certain questions can be shared so Members can learn from each other
✔ Easily accessible any time from a computer or tablet
✔ Interactive, CPD-recognised and complimentary
✔ Each quiz takes around 2 hours to complete
✔ Log in and out as convenient and your progress will be saved
More information for Members, including the activities' learning outcomes, topics covered and CPD recognition.
To access these activities you need to log in to your Member Online Services. To register for a Member Online Services account just click here and get started today.