Download the MDA National app
We've developed the MDA National app for our Members, so you can conveniently manage your membership and access our services – anywhere, anytime.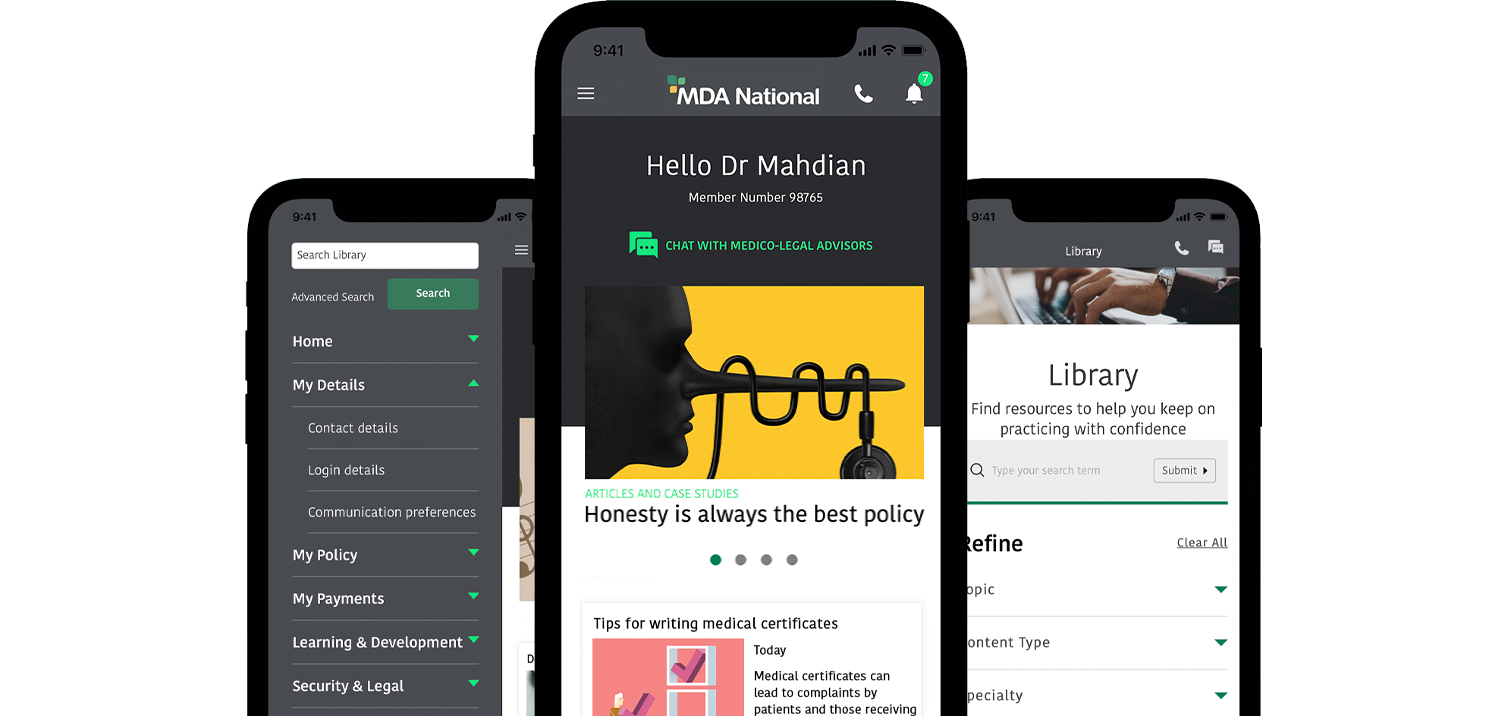 The MDA National app makes it easy for you to manage your membership on-the-go.
Chat with our medico-legal advisors in real time
Access and update your personal and policy details
Download your Certificate of Currency
Get access to our latest events, case studies, webinars, podcasts and articles
Receive important notifications and medico-legal updates
Let us save you valuable time and energy, so you can keep on providing outstanding patient care.
Download the app
The MDA National app is available to download from the App Store and Google Play by searching MDA National.
To log into the app, use your email address or Member Number and the password you use to access your MDA National Online Services account.
If you have not re-registered to use Online Services since May 2020, use the 'Register' tab to register your details. You can then use these details to log into the MDAN app.