Download the MDA National App
We're excited to announce that the new MDA National App is here!
Making it easier for our

members
The app will allow you to manage your membership on-the-go. On the app, you'll also be able to access our latest case studies, webinars and podcasts, as well as our Live-Chat feature which connects you in real-time with one of our medico-legal experts.
Have you downloaded our mobile app yet?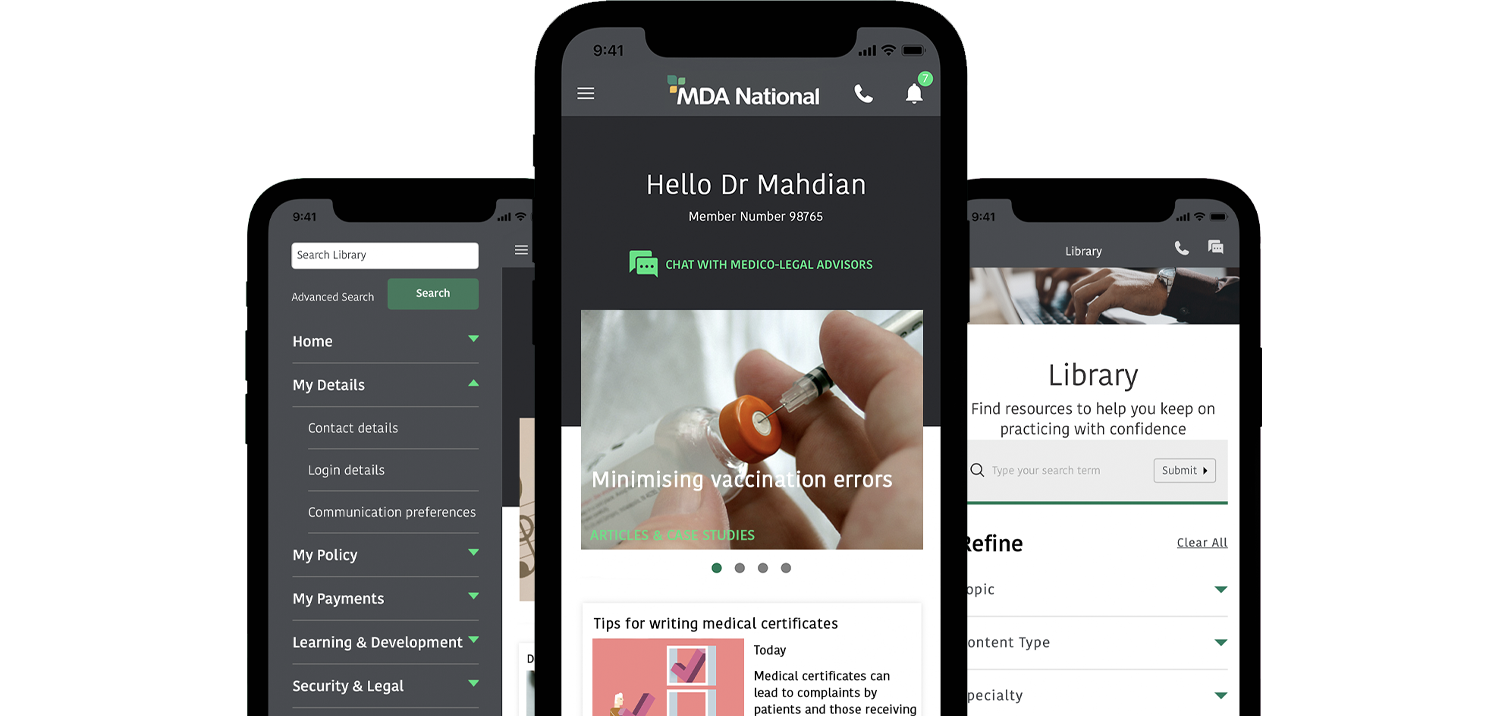 As a Member, you can access the MDA National app to:
update your policy on-the-go
watch videos and recorded webinars
read case studies and articles
connect directly with our medico-legal experts via LiveChat
Downloading the app is easy. Go to the App Store or Google Play and search for MDA National. Log into the app using your email address or Member Number and the password you use to access your MDA National Online Services account.
If you have not re-registered to use Online Services since May 2020, use the 'Register' tab to register your details. You can then use these details to log into the MDAN app.
Please also see FAQ for your reference here