RMA22
We are excited to be attending the RMA22 Conference in Canberra ACT this week. MDA National is proud to be supporting our longstanding association with the RDAA at this highly anticipated event. Showcasing inspiring and informative speakers as well as our own Dr Jane Deacon, this is an event not to be missed!
Visit our MDA National booth to meet our team and chat about how we provide unwavering care and support, above and beyond medical indemnity and enter our competition for the chance to win a Bellroy Flight Bag valued at $499*

We look forward to seeing you!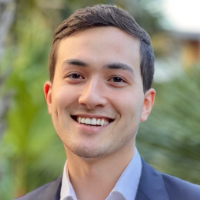 Patrick Bentley Salfu Kallay

*Individuals must complete an expression of interest and consent to be contacted by MDA National. Existing members of MDA National must ensure their contact details are up to date with on site representatives.
MDA National session date & timings:
Thursday, October 13, 2022
10.30am – 11.00am

Angry patients – what to do
Don't miss the MDA National medico-legal session hosted by Dr Jane Deacon. This workshop assists in understanding the triggers of angry patients and explores strategies and practical steps to enhance workplace practices and minimising escalation of angry patients.

For more information visit the RMA22 website.
Event Information
Career Stages:
Medical Students
Doctors in Training
Doctors in Practice
Others
Doctors in Specialist Training
When
Thursday, 13 October 2022 8:00 AM - Saturday, 15 October 2022 2:00 PM
Where
National Convention Centre Canberra