Blogs
Supporting the Second Victim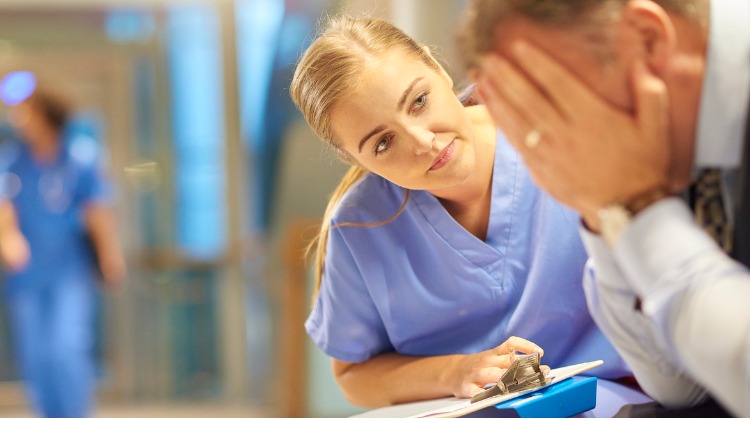 A patient dies a few hours after being reviewed and discharged by one of your colleagues. The patient's death is reported to the Coroner. The family complains to AHPRA about your colleague's management.

Over the next few weeks you notice your colleague has become increasingly withdrawn and looks unwell. What can you do to help?

Doctors who are involved in a complaint, or other medico-legal investigation, can experience significant morbidity.

A recent survey found that:
16.9% of doctors with a current or recent complaint reported moderate to severe depression (compared to 9.5% of doctors with no complaints)
15% of doctors with a current or recent complaint reported moderate to severe anxiety (compared to 7.3% of doctors with no complaints)
doctors with a current or recent complaint were 2.08 times more likely to report thoughts of self-harm or suicidal ideation.
Supporting the second victim: what can you do?

A second victim is a healthcare provider who is involved in an unanticipated adverse patient event, in a medical error and/or a patient related injury, and becomes victimised in the sense that the provider is traumatised by the event. The second victim frequently feels personally responsible for the patient outcome and may feel as though they have failed the patient, second guessing their clinical skills and knowledge base.
Research has shown that the most popular support system for doctors after an adverse patient event are healthcare peers.
To support a colleague, you can:
encourage a description of what happened - begin by accepting this assessment and not minimising the importance of the event
ask about and acknowledge the emotional impact of the event – "This must be very difficult for you. How are you doing?"
identify other supports – a medical defence organisation, a treating GP or the Doctors' Health Advisory Service
consider sharing some of your own experiences with stressful situations, such as errors and complaints.
An AHPRA or Coronial investigation can take many months, and sometimes even years, to reach a conclusion. If a Coronial Inquest is held, the hearing will not take place until a few years after the death of the patient.
And so, remember to keep in touch with your colleague, and ask: "R U OK?"
More information about dealing with the stress of adverse events and medico-legal issues can be found here.
This blog contains general information only. We recommend you contact your medical defence organisation or insurer when you require specific advice in relation to medico-legal matters.