The Electives Network
Your elective is the first step in an exciting journey.

MDA National is here to support you from day one by partnering with The Electives Network to provide Australian medical students with the ultimate resource for planning your medical elective. What's more, if you are an MDA National Student Member, you can access this amazing resource for free!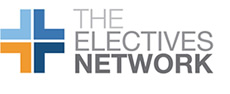 Electives are important, and often formative, experiences for students, defining how tomorrow's doctors aspire to make a difference. Over the last 11 years, the Electives Network has helped tens of thousands of medical students plan their elective placements. The site can help you find your dream placement – anywhere from a remote clinic in the jungles of Papua New Guinea to a cutting-edge hospital amongst the skyscrapers of London.
Here's what you can access through the Electives Network site:
Details of 2,797 hospitals in 148 countries.
3,897 student reviews giving you the real low-down on each elective
An interactive planner to help you with every step of the way to take-off!
Free for MDA National Members
MDA National Members can access the Electives Network resource by logging in with your MDA National Member number (if you are already a Member but not yet registered for our Member Online Services you can register online). Check out our brochure about Your Dream Elective for more detail, or contact your local Business Development Specialist.