Blogs
MDA National coronavirus advice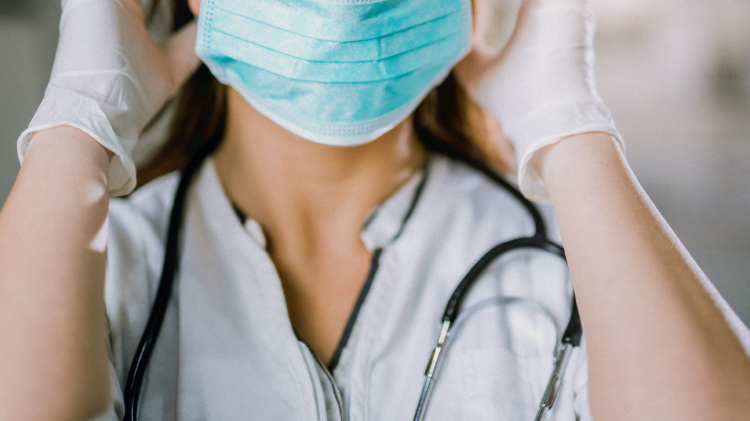 Summary of advice
A medical practitioner does not have any obligation to see a particular patient other than in an emergency or if subject to a workplace contractual agreement
MDA National supports that Members should not treat or carry out testing on suspected cases of COVID-19 if they do not have the appropriate PPE or practice facilities
The

Medico-legal Advisory team

is available for support during this uncertain time
Medical practitioners should remain up to date with evolving public health advice


Following a meeting held yesterday, the Directors of the Mutual Board wanted to reach out to Members in response to increased contact for indemnity advice and clarification of their legal responsibilities to patients and staff in response to COVID-19. We are aware of the pressures faced by all sectors of the medical workforce and are here to support you in practice.
The public health advice is changing daily and there are differences at the state level in the approach to management of this crisis. Our website provides links to State / Territory public health information.
In several states, patients have been directed to General Practice for assessment and in some cases testing. Many GPs and practices have contacted us expressing concern about the lack of personal protective equipment (PPE), inadequate practice facilities, and their obligations to patient care, including whether they can refuse to follow the direction of public health departments.
In line with the RACGP, MDA National supports that GP Members "should not treat or carry out testing on suspected coronavirus patients if they do not have the correct PPE equipment. They should seek advice from their local public health unit on where to send the patient for treatment or testing and how to minimise the risk of infection while the patient is being transported."
In addition, MDA National considers that a medical practitioner does not have any obligation to see a particular patient unless they are subject to a workplace contractual arrangement (e.g. public hospital doctors) or for emergency care.
If you are not going to provide care, the patient should be made aware of this as soon as possible and be directed to a suitable alternative service. As per section 2.4 of the Medical Board's Code of Conduct, the decision not to provide care can be based on a number of considerations including appropriate training, availability of resources or PPE, or the doctor's own health.
MDA National supports its Members in maintaining their own health and wellbeing to safely care for patients. Members should remain vigilant in relation to the use of PPE and hand hygiene and take steps to protect themselves.
We understand that with heightened public concern and rapidly changing advice that a medical practitioner (or practice) may be concerned about receiving a complaint or other adverse medico-legal outcome in relation to management of COVID-19. As your medical defence organisation, we are here to support you. If you would like further information or advice please contact our Medico-legal Advisory team. We will be updating our website and providing blogs on a regular basis with topical information and frequently asked questions.
Not yet subscribed to receive our medico-legal blog? Scroll down to subscribe and stay connected.
This blog contains general information only. We recommend you contact your medical defence organisation or insurer when you require specific advice in relation to medico-legal matters.