Articles and Case Studies
Is it okay to say sorry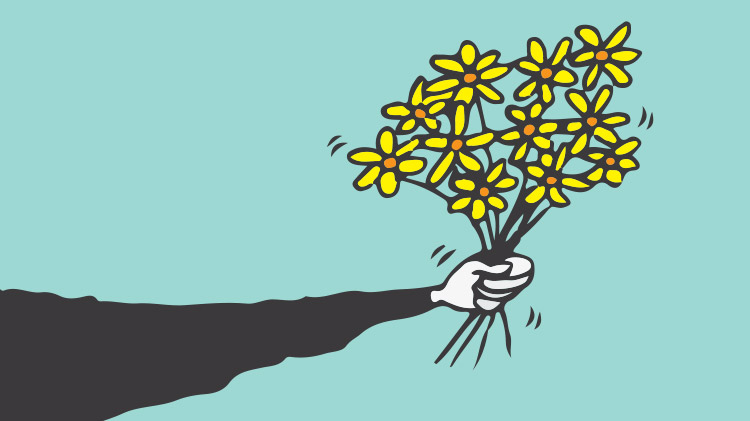 There is a common myth within the medical profession that says you can't apologise to a patient in case it's seen as an admission of liability.
Adverse outcomes and unexpected complications are not good for anyone, but a timely and genuine apology is often a very powerful first step to rebuilding a patient's trust in you and the profession. Poor communication, unmet expectations, and disappointment in the level of care are often at the root of patient complaints.
So how should you manage an adverse event?
Acknowledge the patient's concern in a timely way – and be present.
When a patient feels ignored, matters can escalate unnecessarily. Hospitals often have staff experienced in patient liaison, so the hospital's legal personnel should be consulted at an early stage. Doctors in private practice should ensure they have developed a good response strategy. Notify MDA National early, and facilitate any follow-up investigations or treatment as a priority.
Investigate the facts as soon as possible.
Policies should be followed, and incident reports completed where necessary. The extent of an investigation will depend on the nature of the complaint or complication. Remember to ensure that patient confidentiality is maintained, or authority sought when needed.
Respond in writing or in person, depending on the situation.
Some matters are so serious they warrant a formal open disclosure process and a face-to-face discussion with the patient and/or their family members. Others may be dealt with by a phone call or in writing.
In nearly all situations, the worst thing you can do is to ignore the situation entirely. It's important to be open and transparent, but this does not mean attributing blame, criticising a colleague, or disparaging the workplace – particularly if the matter has not yet been investigated.
A well-crafted response ensures the patient feels heard, and it gives them reassurance that steps will be taken to minimise the chance of the same thing happening to someone else.
Treat your patients how you would wish to be treated if you or one of your loved ones suffered an unexpected complication or adverse outcome. If a claim arises due to the adverse event, the medical evidence will generally speak for itself. If you've clearly made an error, then an early and sincere apology will benefit you and the patient.

DO

Contact MDA National for advice.
Offer an apology, if it's genuine. You don't always need to be at fault to show empathy to a patient who has suffered an adverse outcome. You can be sorry the patient has suffered a setback, even if you have done nothing wrong.
Prioritise any follow-up treatment and be sure to follow through. Failure to do so can undermine any trust you have built.

DON'T

Speculate or fall on your sword before you know the cause of an adverse event.
Stay updated with the latest medico-legal content
Subscribe to MDA National's biannual Member publication, Defence Update, for the latest medico-legal updates, articles and case studies.
---
Communication with Patients
,
Complaints and Adverse Events
,
Practice Management
,
Anaesthesia
,
Dermatology
,
Emergency Medicine
,
General Practice
,
Intensive Care Medicine
,
Obstetrics and Gynaecology
,
Ophthalmology
,
Pathology
,
Psychiatry
,
Radiology
,
Sports Medicine
,
Surgery
,
Physician
,
Geriatric Medicine
,
Cardiology
,
Plastic And Reconstructive Surgery
,
Radiation Oncology
,
Paediatrics
,
Gastroenterology