Articles and Case Studies
Ethical electives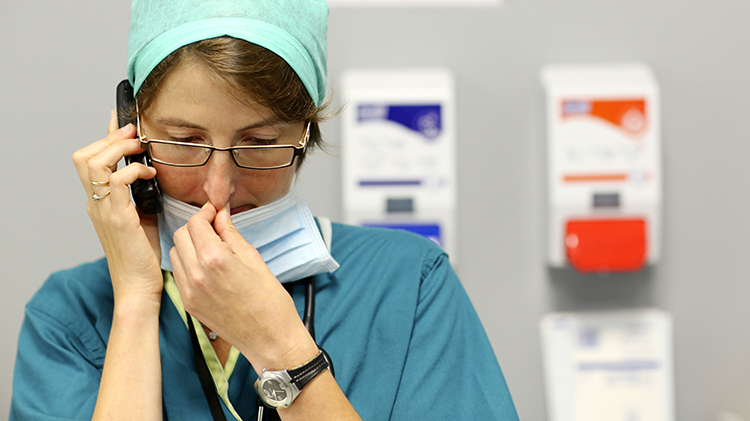 An elective is an amazing opportunity to experience a new environment, but it can also present moral dilemmas in countries where medical care infrastructure is strained or still developing. Here's how you can help ensure that your elective is both enjoyable and ethical.
When you travel abroad for an elective, you will naturally want to help as many people as you can, but you must also consider the impact your actions could have – even when performed with the best intentions. Some situations you may come across include being asked to perform medical procedures that are beyond your competence or having to work with different laws surrounding consent and decision making. Many developing countries have very different cultural responses to gender, race, and sexuality that you may have never experienced before. In essence, there are two major questions to ask yourself, before and during your trip, that will help ensure your elective is both enjoyable and ethical.
Consider the resources you're using
The first, which will be very important during you planning phase, is: am I taking up resources by being here rather than helping? Young people are becoming much more mindful of voluntourism and the negative effects it can have on the country they visit, as an elective student the same potential issues exist.
One of the major issues with voluntourism is that whilst most visitors have the best intentions, they are filling employment opportunities that otherwise would have gone to locals. Whilst this normally applies to volunteers building schools and wells, in a medical situation it can still apply. Are you taking the place of a qualified local? The best way to counter these worries is to educate yourself, look into what your elective choice is offering and consider what the other implications are. Here at The Electives Network, we value the rigorous expectations we place on both ourselves and our partners to ensure that we remain ethically sound and, therefore, so do you.
Consider your competency
Another consideration, which, when ignored can have serious implications, is: am I acting outside my competency? Although it is unusual, there have been cases of medical students using their time abroad as an opportunity to perform medical procedures that they would not be allowed to do until qualified in their home country. This is often down to something referred to as cultural relativism or moral disorientation where being in a completely new environment can make you feel like the ethical codes are different because of location.
You must remember that whilst abroad you are still unqualified and even if an institution asks you to complete a task you are not yet competent in, you must say no. A medical team in a developing country may be stretched due to lack of resources or funding and so may ask you to lend a hand. This is fine under supervision, so long as you are not working outside your ability; it is often hard to say no in such situations, but you must as you could do more harm than good. Medical students must remember they are under obligation to maintain the medical standards of their home country.
Be open-minded, yet vigilant
It is very rare nowadays for you to experience any of these problems whilst on elective and you must not let it put you off travelling to somewhere completely new. Instead remain vigilant yet open-minded, often in developing countries the health system is supported by traditional medicine or 'barefoot doctors' who you can learn a great deal from regardless of lack of official training. Good luck, and have a wonderful elective.
The Electives Network (TEN)
This article was provided by The Electives Network, an online resource providing all the assistance you need to plan your dream elective. TEN gives you personalised support and access to the latest information, interactive tools, case studies and much more.
As a Member of MDA National you have free access to TEN – so take advantage of this opportunity to make your elective a truly memorable experience!