Articles and Case Studies
Fitness to Drive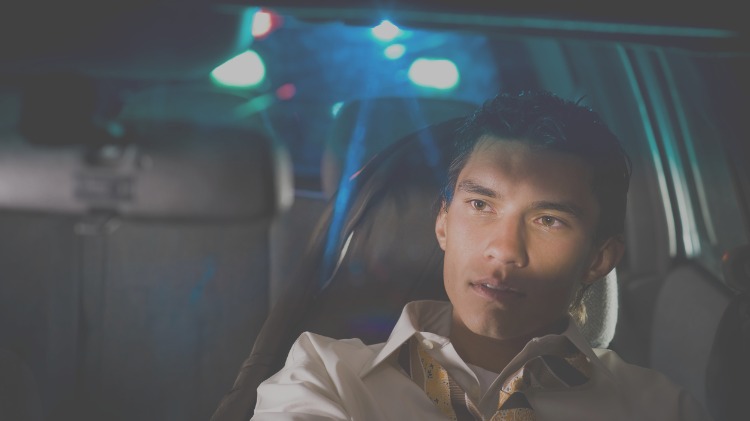 Case history
Mr B suffered from epilepsy following a head injury in 1979 when he was 20 years of age.
October 2001: Mr B's neurologist wrote to his GP stating that he thought Mr B could return to "very limited" driving, given it had been over three years since Mr B's last seizure. Some handwritten notes were made on this letter in Mr B's records at the general practice, referring to a discussion with Mr B's wife. The notes stated that his wife had phoned the practice and reported that Mr B was still having seizures.
August 2002: The neurologist reported that Mr B had experienced a recent seizure. Mr B had asked whether he could return to driving, but the neurologist advised Mr B that he needed to be seizure-free for at least 12 months.
17 May 2005: Mr B saw a GP in the practice, Dr A, and informed him that he had been involved in a motor vehicle accident (MVA).
12 July 2005: Mr B consulted Dr A again, reporting he had been involved in another MVA. At this consultation, Mr B brought a letter from the Driver Licensing Authority (DLA) stating he was required to provide a medical certificate before 22 July 2005 that he was fit to drive, or his licence would be revoked. Dr A issued a certificate stating Mr B did have a medical condition but was medically fit to drive, subject to the restriction: "contingent upon authorisation by neurologist".
Following this consultation, Dr A wrote to the DLA advising that an appointment had been arranged for Mr B to see his neurologist, and referred to having provided a certificate to Mr B contingent on the neurologist's report being favourable.
August 2005: The neurologist sent a report to Dr A stating: "I have told Mr B that he was observed to have two fits recently and he must not drive, and indeed it is illegal for him to do so until two years have elapsed since his last seizure."
On 26 August 2005, Mr B saw Dr A and requested a referral to another neurologist for a second opinion. On 29 August 2005, Mr B phoned Dr A requesting a certificate to facilitate a driver's licence. The GP informed Mr B that he could not provide certification due to the neurologist reporting he was not fit to drive.
Mr B was seen by the second neurologist on two occasions. Based on collateral history obtained from the other neurologist, the ambulance officers who attended the MVAs and the local hospital, the second neurologist reported:
Advised him that I would not be prepared to write a medical certificate for him now or in the future. As difficult as it seems to be for Mr B, I think it is important that he accepts he will not be able to drive a motor vehicle and arrange his life accordingly.
2 June 2006: At a consultation with Mr B, Dr A certified Mr B as fit to drive.
2 November 2009: Mr B saw Dr A seeking a new medical certificate to have his driver's licence re-issued. Dr A provided the certificate noting in his medical records: "No seizure for many years on record".
26 November 2009: Mr B was driving a motor vehicle which struck and killed a pedestrian.
Medico-legal issues
A complaint was subsequently made about the GP's conduct in issuing certificates to Mr B (on 2 June 2006 and 2 November 2009) that he was medically fit to drive without conditions or restrictions.
The matter proceeded to a Tribunal hearing and the findings were handed down on 23 March 2015.1
The Tribunal found that Dr A's conduct fell substantially below the standard reasonably expected of a registered health practitioner of his level of experience (he had been a GP for almost 20 years).
The Tribunal concluded that the sanctions imposed in this case should act "to deter other medical practitioners who may feel prevailed upon by patients to certify them as being fit to drive even when the practitioner considers them not to be, from doing so… Medical practitioners should be aware that acting contrary to their professional judgement in such circumstances will, in all likelihood, result in a significant sanction".
The Tribunal found Dr A guilty of professional misconduct. He was fined $10,000 and ordered to pay the Board's costs. Dr A was also prohibited from issuing certificates of fitness to drive and ordered to undertake a course on managing interactions with difficult patients.
Discussion
The roles and responsibilities of health professionals in assessing patients regarding fitness to drive for licensing purposes are outlined in Austroad's guidelines: Assessing Fitness to Drive.2
Ultimately, the responsibility for issuing, renewing, suspending, refusing or cancelling a person's driver's licence lies with the DLA. In making a decision, the DLA will seek input regarding a person's medical fitness to drive from the driver and/or from a health professional.
Legislative Requirements – Fitness to drive

Patients – all states and territories

Legislation requires a driver to advise the DLA of any long term or permanent injury or illness that may affect their safe driving ability.

Health professionals – NT and SA

Legislation imposes on health professionals a positive duty to notify the DLA in writing of their belief that a patient is physically or mentally unfit to drive.

Health professionals – ACT, NSW, Queensland, Tasmania, Victoria and WA

Legislation provides that health professionals who make a report to the DLA that a patient is unfit to drive, without the patient's consent but in good faith, are protected from civil and criminal liability.
Doctors have an obligation to give clear advice to a patient in cases where an illness or injury may affect their safe driving ability, and this advice should be documented in the patient's medical record.
On occasion, it may be appropriate for doctors to report concerns directly to the DLA about a patient's fitness to drive, where the patient:
is unable to appreciate the impact of their condition, or
is unable to take notice of the health professional's recommendations due to cognitive impairment, or
continues driving despite appropriate advice and is likely to endanger the public.
It is preferable that any action in the interests of public safety should be taken with the consent of the patient, wherever possible, and should be undertaken with the patient's knowledge of the intended action. However, there may be an occasion where the health professional feels that informing the patient of the disclosure may place them at risk of harm.
In deciding whether to report directly to the DLA, a health professional should consider:
the seriousness of the situation, i.e. the immediate risk to public safety
the risks associated with disclosure without the individual's consent or knowledge, balanced against the implications of non-disclosure
whether the circumstances indicate a serious and imminent threat to the health, life or safety of any person.
Dr Sara Bird
Manager, Medico-legal and Advisory Services
MDA National
References
Medical Board of Australia v Andrew [2015] QCAT 94. Available at: archive.sclqld.org.au/qjudgment/2015/QCAT15-094.pdf
Austroads. Assessing Fitness to Drive for Commercial and Private Vehicle Drivers: Medical Standards for Licensing and Clinical Management Guidelines. March 2012 as amended up to 30 June 2014. Available at: onlinepublications.austroads.com.au/items/AP-G56-13
Regulation and Legislation
,
Anaesthesia
,
Dermatology
,
Emergency Medicine
,
General Practice
,
Intensive Care Medicine
,
Obstetrics and Gynaecology
,
Ophthalmology
,
Pathology
,
Practice Manager Or Owner
,
Psychiatry
,
Radiology
,
Sports Medicine
,
Surgery