Articles and Case Studies
Going Global
Associate Professor Julian Rait – Ophthalmologist, MDA National President, Associate Professor at the University of Melbourne and Chair of Anglican Overseas Aid (AOA) – explains why it's so important to view medicine in a global context.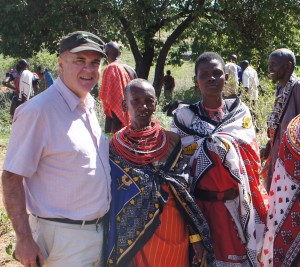 Describe a day in your life.

I am a Senior Principal and glaucoma specialist at Eye Surgery Associates in Melbourne. On a typical week, I practise three days a week and spend the rest of my time working for MDA National and Anglican Overseas Aid (AOA) while also working with the University of Melbourne.
When I'mconsulting, I usually see about 30 to 40 patients a day. The majority are reviews but I can have up to four or five new patients daily. Some days can be unpredictable where I'll often have to drop everything to deal with an emergency.
Tell us about your role as MDA National President, what does it involve?

I've been involved with MDA National since 2004. As President, my role is to ensure that the organisation continues to meet Members' needs and that we have strong governance processes in place. On a day to day basis, this can involve liaising with other directors and management concerning our strategic direction, meeting with various government advisors and health departments, and working with the AMA and other groups to help shape national health policy. I am especially pleased that I can be part of an organisation that stands by its Members.
You're a firm believer in viewing health in a global context; tell us a little bit about that.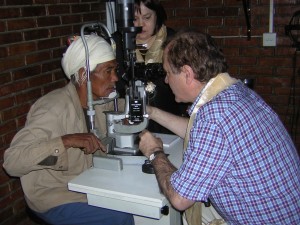 I've always been attracted to travel and adventure, and during my ophthalmology training I undertook a number of overseas aid posts which shifted my outlook to thinking about medicine in a global context.
My experiences overseas helped me become a more "rounded doctor"; I learnt about advanced and unusual diseases, but I also encountered many patients who were suffering unnecessarily. I developed a compassion for such people and wondered how medical care could be more effectively delivered to disadvantaged settings.
Certainly due to the sheer volumes of people needing attention and particular cultural differences, these posts train you to become effective and efficient in dealing with large patient numbers and how to manage cultural and/or communication barriers.
I also believe that as a member of an altruistic profession it is extremely important to reflect on the ethical and social dimension of the gifts that we have been given, including how we might best use our advocacy skills. We need to ensure that our profession uses its influence to ensure that better medical care can be delivered more widely and equitably across the globe.
Tell us about your involvement with Anglican Overseas Aid (AOA).

My wife and I have been actively involved with the Church since our mid-twenties. Following various posts overseas, getting involved with AOA was a natural progression. My role as Chair of AOA holds many parallels to my role as President of MDA National – I am responsible for leading a board with responsibility for strategic decision making while ensuring high operational performance, sound risk management and good governance.
We hear that you've recently come back from an overseas mission with Anglican Overseas Aid…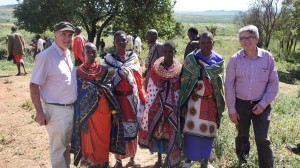 I've recently returned from an overseas mission to Kenya and Mozambique with AOA where I visited AOA's maternal and child health programs in Kenya and our HIV program in Mozambique. We are certainly achieving our aims of improving nutrition and the obstetric outcomes for mothers and their babies, while reducing the transmission of HIV/AIDS within communities.
However, delivering aid overseas without diluting the goals and outcomes is complex and challenging. It requires careful resource management, working through multifaceted cultural barriers and often requires delicate manoeuvring through issues such as alternative management styles so as to ensure that proper accountability is applied to our foreign partners.
Do you have any words of advice for medical students?

It is extremely important to consider health care in the global context. I'd encourage all doctors to try and spend some time practising medicine in the developing world; it is a very satisfying, rewarding and interesting way to apply and advance your medical skills.