Blogs
Are you oversharing on social media?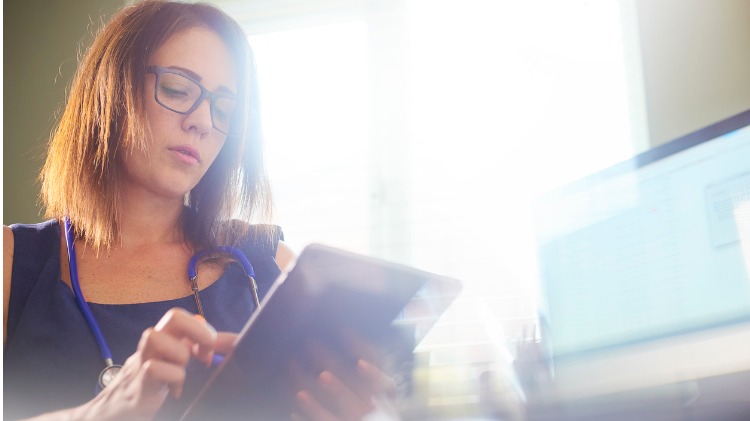 Fascinated by the plethora of patients and cases, an intern takes a photo of her surroundings and posts it on her Snapchat story with the caption: "just another day at work!" At the bottom of the image, resting on her lap, is a patient's chart. The intern knows that each person following her online account can only view her story once or twice, and only for a few seconds. However, a colleague screenshots her story and zooms in on the patient's chart. The patient's full name, date of birth and other personal details can be discerned. The colleague then reports the intern to the hospital and makes a notification to AHPRA for a breach of patient confidentiality.
Patients place their trust in doctors, and it is the responsibility of every medical practitioner to uphold this confidence and maintain patient confidentiality. Inappropriate use of social media can lead to unintended disclosure that may potentially result in harm to a patient. Even information shared in a de-identified way can pose a risk, as the patient may be recognised by other characteristics such as a tattoo, unique piece of jewellery, or an item of clothing.
When using social media, ensure your behaviour does not contravene your professional obligations and privacy legislation, including AHPRA's updated Social Media Policy. If you do not take steps to ensure patient confidentiality when using social media platforms, the regulator may review your personal social media use and take appropriate action.
All doctors should exercise caution when using social media to ensure patient information is not publicly communicated. Simple steps, such as checking the background of a photo before sharing, or not discussing a scenario you witness at work involving a patient, can make all the difference.
"Think before you post" is a good rule to follow because once a post is out there, you lose control over who might see it.
Not yet subscribed to receive our medico-legal blog? Scroll down to subscribe and stay connected.
This blog contains general information only. We recommend you contact your medical defence organisation or insurer when you require specific advice in relation to medico-legal matters.