Blogs
Mentally Ill Prisoner Denied Termination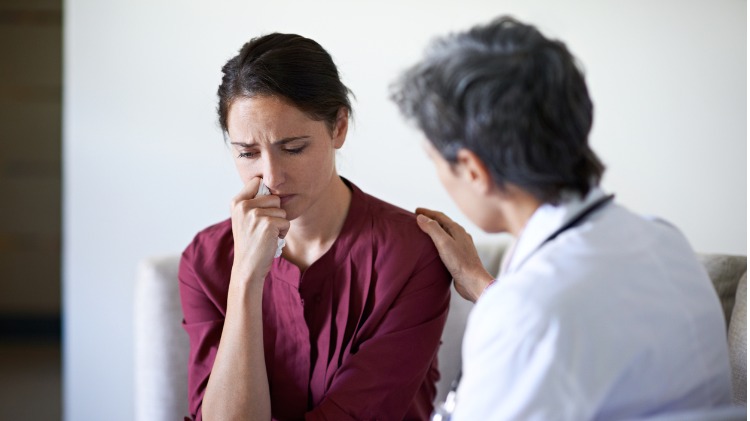 A mentally ill prisoner had an application to terminate her high-risk twin pregnancy at 20 weeks rejected because she did not have the capacity to make decisions about her health.
The Queensland Civil and Administrative Tribunal (QCAT) decision involves "QDB", a 33 year old classified patient under the Mental Health Act. QDB has a history of mental illness (schizophrenia and delusional disorder), drug use and hepatitis C. She had been incarcerated for breach of bail conditions involving drug use, and was transferred to hospital due to relapse of her schizophrenia. QDB requested the termination of her pregnancy.
QCAT considered:
Whether QDB had capacity to make a decision about the termination
QCAT accepted the evidence of Dr MA, QDB's treating psychiatrist, that QDB lacked the capacity to make decisions. Dr MA said that QDB gave no reasons why she wanted the termination and did not understand the nature and effect of the decision.

Doctors must assess patients' decision-making capacity in a variety of situations and it can be challenging. To demonstrate decision-making capacity, a person will be able to:
understand the facts of the situation
understand the main choices available
weigh up those choices, including benefits and risks
make and communicate the decision
understand the ramifications of the decision.
Whether termination of pregnancy was necessary to preserve QDB from serious danger to her life or physical or mental health
Based on the evidence of two doctors with obstetric expertise, QCAT concluded that although QDB's pregnancy was higher risk than a normal pregnancy, there was no evidence of serious danger to QDB's life or physical or mental health if the pregnancy continued. Therefore consent to termination of pregnancy could not be given.

A recent case before the NSW Civil and Administrative Tribunal allowed a pregnancy termination because of proven danger to the 19 year old mother's health.
This blog contains general information only. We recommend you contact your medical defence organisation or insurer when you require specific advice in relation to medico-legal matters.