Articles and Case Studies
The ageing population - a medico-legal perspective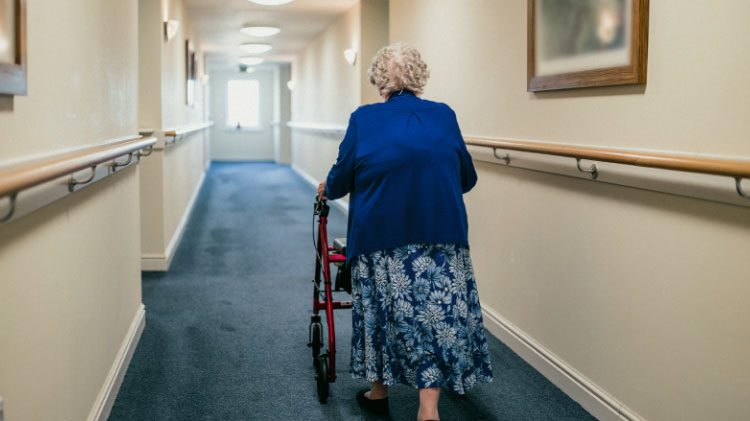 Nerissa Ferrie explores some of the common medico-legal issues which arise for doctors treating elderly patients.
Capacity
Loss of capacity can affect patients of any age, but if you treat elderly patients it is often the case of not if, but when, capacity becomes an issue. Adult patients are presumed to have capacity once they reach the age of 18 and this will generally remain so until such time as an adult's decision-making ability comes into question.
Cognition can be decision-specific and variable in elderly patients, so it is vital to understand how to best advise the patient, and their family, about the options available to them. If the patient still has decision making capacity1, but is in poor health or of advancing age, this is the perfect time for the patient to consider an enduring power of guardianship for health decisions and/or an enduring power of attorney for financial decisions. If the patient has strong views on end of life care, they should consider an advance care directive2.
If a patient is unable to make their own decisions, you should obtain consent for non-urgent treatment from their substitute decision-maker. If there is disagreement between people on the hierarchy of decision making3 (for example, two adult children) you can suggest the family make an application to the Guardianship Tribunal4. The tribunal will often request a report from the treating doctor/s to assist in their decision and might appoint a family member or an independent body (such as the Public Trustee) to act in the best interests of the patient.
Testamentary capacity
Declining cognition can create disputes over the legitimacy of legal instruments such as powers of attorney/guardianship and wills. Patients and their families often only think about these important legal documents after cognition starts to decline. This can result in a request for notes5 and the retrospective assessment of testamentary capacity6 once the patient has passed away. You may also be asked to provide a prospective assessment of a patient's testamentary capacity. Unless you have experience in applying the legal test necessary to assess testamentary capacity7, you should restrict your opinion to the patient's cognition from a clinical perspective, and suggest a referral to a geriatrician for formal assessment if necessary.
Fitness to drive
As noted in the Austroads Guidelines8:
"…advanced age, in itself, is not a barrier to driving, and functional ability rather than chronological age should be the criterion used in assessing the fitness to drive of older people."
Doctors are understandably reluctant to recommend that an elderly patient cease driving, particularly if it will have a significant impact on their independence. Cognitive decline is often gradual, and there are some simple strategies which assist elderly drivers to remain safe on the roads - such as no night driving, avoiding peak hour and busy roads, and limiting driving to local areas well known to the patient. When the time comes for a more difficult discussion, try and handle the process sensitively and include a family member if appropriate.
If cognition becomes so poor that the patient continues driving regardless of their undertaking to stop, and they become a danger to themselves and the public, you should contact the driving authority and recommend a family member remove the car and/or keys from the patient.
Voluntary Assisted Dying
Voluntary assisted dying became an option for eligible people in Western Australia after the Voluntary Assisted Dying Act 20199 (the Act) came into effect on 1 July 2021.
If you receive a 'First Request' for access to voluntary assisted dying during a medical consultation you must take a number of steps10, even if you don't want to be involved or have a conscientious objection. Whatever your response is to this First Request, it is important that it is well documented in the patient records, including the reason for your objection. Conscientious objectors must immediately advise the patient.
Medical practitioners who meet the eligibility criteria and who have completed the approved practitioner training11, may undertake roles in the voluntary assisted dying process under the Act.
---
References
Communication with Patients
,
Clinical
,
Consent
,
General Practice