Articles and Case Studies
Medico-legal advice (Q&A)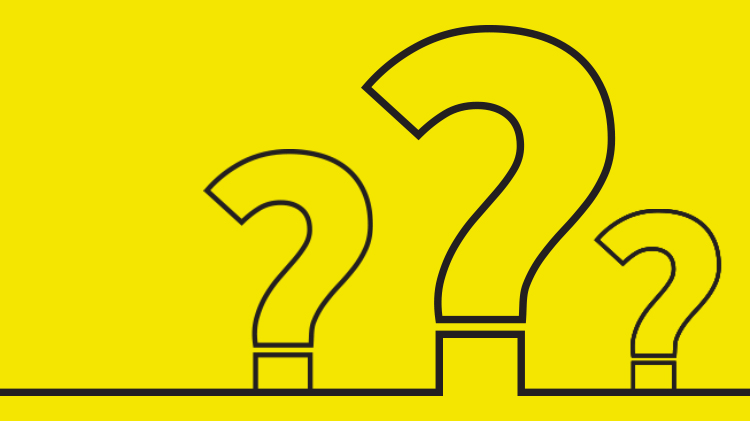 Do you have a burning medico-legal question, but don't have time to pick up the phone? Below we answer some common questions we receive from our junior doctors.
Police statements
When I was working as an intern in ED a couple of years ago, I treated the victim of a serious assault. I've received an email from the hospital asking me to provide a statement to the police because the matter is proceeding to court. I have no recollection of the patient – what should I do?
Provided you (or your hospital) have received authority from the patient, you can ask the hospital for a copy of the notes relating to the admission so you can draft a factual statement based on those notes. Our handy guide on writing police statements is an excellent starting point, and one of our medico-legal advisers will be happy to review your statement before you finalise it.


Medicare billing
I've recently started a new placement as a GP Registrar, and I'm concerned about my billing. If I bill an Item 23, the practice changes it to an Item 36. I've also been told that I can only spend 10 minutes with a patient, when the MBS descriptor clearly states a minimum of 20 minutes. What should I do? I'm worried that my supervisor will write a negative report if I make a fuss – but I don't want to end up on the wrong side of Medicare.
Regardless of whether you're a GP registrar or a GP reaching retirement age, you're responsible for the services billed under your provider number. Upcoding item numbers can lead to a finding of inappropriate practice, and you'll be held personally responsible for any debt incurred through an audit of your billings. Your concerns are valid, and you should seek advice from our Medico-legal Advisory Service and/or your training provider before you take any action.

If you're concerned, you can ask the practice manager to provide you with a list of your billings on a weekly or monthly basis, so you can check what's being billed to your provider number. If you see any discrepancies you should request a correction, in writing, and ask for confirmation that the corrections have been made. For more guidance and information, check out our webinar: Protecting Your Provider Number.


Prescribing for family
I was at a family BBQ on the weekend, and my sister asked me to write a script for the oral contraceptive pill (OCP). I wrote the script on a hospital script pad, but now one of my colleagues says I've done the wrong thing. I am an intern and a qualified doctor, so who is right – me or my colleague?
Did you take a full medical history? Did you explain the risks of taking the OCP? What did you write in your notes?

There are a number of good reasons why doctors shouldn't prescribe for family and friends, themselves or the family dog – but this is even more problematic for an intern.

According to Ahpra: Interns are only permitted to work in accredited intern positions. They are not permitted to carry out any clinical work outside of their allocated intern position.

In addition to your registration obligations, the hospital may also investigate if the script was written on a hospital script pad. You're also putting your family at risk, because if something goes wrong as a result of your prescribing, you could leave your family member without financial recourse – there is an exclusion in the Professional Indemnity Insurance Policy for any claim against you which arises out of the provision of elective medical treatment by you to a member of your immediate family. This means your current or former spouse, de facto or domestic partner; your children; the children of your current or former spouse, de facto or domestic partner; and your brothers, your sisters or your parents.


Patient confidentiality
I've been asked to attend a meeting with the Head of Department at my hospital. My boyfriend asked me to look at his mother's medical notes, because she was unhappy with the care she received when she attended the ED at the hospital where I work. My boyfriend's mum made a formal complaint and referenced my involvement. Am I in trouble?
It's not appropriate to access a patient's clinical notes, unless it is for the purposes of providing treatment. We have seen a number of junior (and senior) doctors investigated for accessing a patient's notes out of curiosity or misguided loyalty.

Most hospitals will have their own policies in relation to accessing notes, but there is an overarching principle relevant to all doctors in Good medical practice: a code of conduct for doctors in Australia which includes "accessing an individual's medical record only when there is a legitimate need".

If you are subject to a hospital investigation, you should contact our Medico-legal Advisory Service for advice and assistance.
Stay updated with the latest medico-legal content
Subscribe to MDA National's biannual Member publication, Defence Update, for the latest medico-legal updates, articles and case studies.
---
Communication with Colleagues
,
Communication with Patients
,
Confidentiality and Privacy
,
Clinical
,
Complaints and Adverse Events
,
Consent
,
Employment Essentials
,
Medical Records and Reports
,
Practice Management
,
Regulation and Legislation
,
Anaesthesia
,
Dermatology
,
Emergency Medicine
,
General Practice
,
Intensive Care Medicine
,
Obstetrics and Gynaecology
,
Ophthalmology
,
Pathology
,
Practice Manager Or Owner
,
Psychiatry
,
Radiology
,
Sports Medicine
,
Surgery
,
Physician
,
Geriatric Medicine
,
Cardiology
,
Plastic And Reconstructive Surgery
,
Radiation Oncology
,
Paediatrics
,
Independent Medical Assessor - IME
,
Gastroenterology