Articles and Case Studies
Renewal time – keep on practising with peace of mind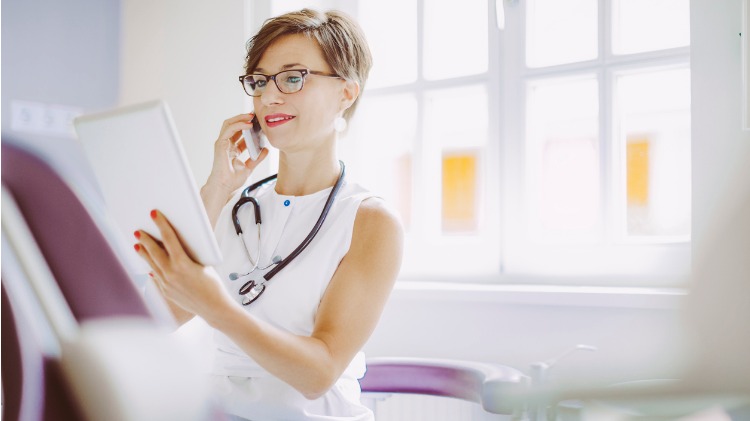 You should have recently received your 2019 Renewal Notice. Renew your Membership and Policy with ease by 30 June 2019.
Check your Renewal Notice
If the information on your Renewal Notice is correct, you can make your payment via our Member Online Services or by phone on 1800 011 255. If you've arranged for direct debit, we will debit your nominated account on the scheduled dates listed on your Renewal Notice.
Your Renewal Notice includes:
your tax invoice/receipt which is valid upon payment
your Certificate of Insurance which can be used as proof of indemnity upon payment.
You'll also be able to download these documents as part of our online renewal service.
Tell us about any matters arising from your practice
Ensure you have informed us of all claims, complaints, investigations, employment disputes, or any incidents you're aware of that may lead to a claim for indemnity under your Policy. This is a requirement under your Policy.
Review the risk category changes
Read the Risk Category Guide 19/20 and the Risk Category Guide Significant Changes 19/20 to ensure you've selected the most appropriate risk category and estimated the most accurate Gross Annual Billings for your practice.
If you don't have the accurate level of cover or are not in the appropriate billings band, you may be in breach of your AHPRA Registration Standards in relation to Professional Indemnity. This will also affect cover under your Policy.
If there's a change to the level of cover or your gross annual billings, please contact us and we will re-issue you with a revised Renewal Notice.
Review the Policy changes
We have broadened the cover for 2019/20 and enhanced the Policy Wording to provide greater clarity.
Some of the 2019/20 Policy enhancements include:
increase in the sublimit for investigations and inquiries to $2 million
provision of cover for mandatory notification costs arising from an unintended breach of the Privacy Act
provision of automatic cover for a total of six months for practice outside Australia in specific circumstances
increase in the cover for the costs of defending defamation claims against you.
Please read the Supplementary Financial Services Guide & Product Disclosure Statement including Amendments to the Policy Wording V.12 included in your renewal pack for details of all changes prior to renewing for 2019/20.
Any queries about renewal?

Contact our Member Services team on 1800 011 255 on weekdays between 8.30am and 8.00pm (AEST)
or email peaceofmind@mdanational.com.au.
---
Anaesthesia
,
Dermatology
,
Emergency Medicine
,
General Practice
,
Intensive Care Medicine
,
Obstetrics and Gynaecology
,
Ophthalmology
,
Pathology
,
Practice Manager Or Owner
,
Psychiatry
,
Radiology
,
Sports Medicine
,
Surgery
,
Physician
,
Geriatric Medicine
,
Cardiology
,
Plastic And Reconstructive Surgery
,
Radiation Oncology
,
Paediatrics
,
Independent Medical Assessor - IME