Articles and Case Studies
Amazing Swaziland Elective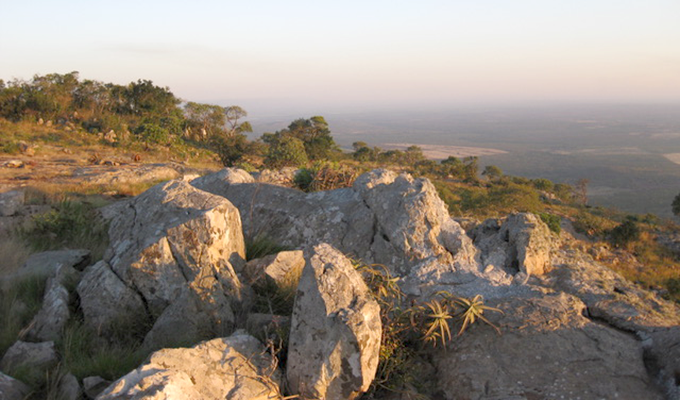 I spent a couple of months at
Good Shepherd Hospital
in Swaziland. Home to just over a million people, Swaziland is a small country in Southern Africa that borders South Africa and Mozambique.
At barely 120 miles north to south and 80 miles east to west, it is approximately 10 per cent of the size of the UK.
With minimal healthcare infrastructure and widespread poverty, Swaziland boasts the highest prevalence of HIV and TB infection in the world – 25 per cent of the general population have HIV and 26 per cent of Swazi residents aged 15-49 have TB. 80 per cent of TB patients are co-infected with HIV. There are very few government-run hospitals. Charities or religious organisations provide the majority of health care, particularly in the more rural areas.
Motivation
You will never have as much free time at your disposal as you do during your elective period – so choose your destination wisely! I couldn't bear the thought of spending those last precious months of freedom in an NHS hospital (UK). Tedious audits about hand hygiene or stethoscope cleaning were off the menu. I wanted to do something interesting that I would remember for the rest of my life.
I chose Swaziland as I imagined it would provide a completely new experience of health care in comparison to the district generals and university hospitals I had become so familiar with in the UK. Africa offers something utterly foreign to those of us (myself included) who may not have travelled widely in the past. I would recommend that you choose Swaziland (ideally as just one country in a trip that includes several others) if you are looking to expand your horizons in a significant and meaningful way.
Good Shepherd Hospital (GSH)
GSH is located near the eastern border of Swaziland in Siteki. It is a Catholic mission hospital run with government support, with a capacity of about 200. It is the only hospital in the Lubombo area, serving a population of 250,000 from predominantly rural communities. All physicians in Swaziland are trained abroad and very few are of Swazi origin. There is an average of one doctor per 30,000 people.
You can involve yourself in several different specialties including general medicine, general surgery, palliative medicine, obstetrics and gynaecology, paediatrics, infectious disease (largely HIV), and respiratory medicine (almost entirely TB).
My point of contact was Dr Jonathan Pons, an Ophthalmologist at GSH who was running Mabuda farm (where I'd recommend you stay) with his wife Helen.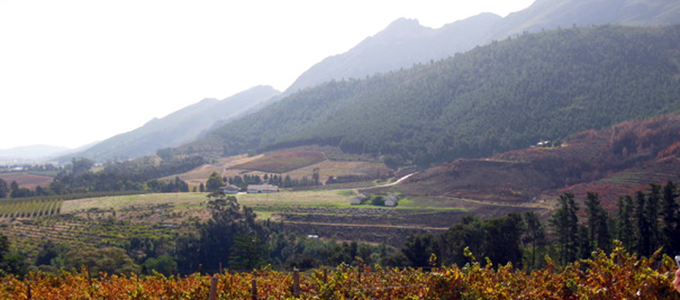 Photo: View from Mabuda Farm
I think these are the main benefits of an elective at GSH:
Interesting cases – patients tend to present late with advanced pathology
Autonomy – you are at liberty to come and go (within limits) as you please
Involvement – you can participate extensively in surgery and other procedures
Opportunity to experience a different culture
Beautiful local area
Renewed appreciation for the standard of health care in your country of origin.
Highlights
The surgical department is a fascinating place to be. The Surgeons at GSH can (with impressive degree of expertise) operate on almost any part of the body you could name, though certain specialist procedures (including all neurosurgical and orthopaedic operations) are performed elsewhere. Routine presentations include traumatic injury (animal bites are very common). The Surgeons will happily let you scrub in and participate, so you have to make it clear when you are out of your comfort zone!
The home treatment team visit rural communities without hospital access, providing basic palliative care in the community (and I do mean basic – Swaziland has only had morphine for the last few years!). The team was led by an extremely friendly couple – Al, a retired doctor (who spent six months in New York and six months in Swaziland every year) and his wife, a retired American nurse. You will see interesting cases and advanced pathology with this team – you must tag along at least once or twice during your visit.
Ebenezer clinic – this is as close to a GP clinic as the Lubombo region has. The team would really appreciate it if you spent a morning or two there. You will be seeing patients alone (with a translator) and prescribing medications or referring to hospital as appropriate. You will see a variety of cases and start to appreciate the problems with healthcare provision in such a resource-limited environment.
You could ask Dr Pons to take you up on his plane. You have to pay for petrol, but the flight is amazing!
Advice and practical considerations
You must be prepared to work in a resource-limited environment. This is not the first world and the quality of care is not the same as in the NHS or the US. The doctors and nurses provide the best treatment possible in a difficult environment, but options in terms of medications (that can be provided free of charge – a limiting factor in Swaziland) are extremely narrow, and resources are incredibly limited.
Swaziland is not dangerous, but it's best to be careful with your phone and other valuables. Be sensible.
Hire a vehicle. It provides you with much-needed mobility. You can easily see the country and travel to the best tourist destinations with a car. We drove from Johannesburg to Siteki. Be aware – the road quality in Swaziland is terrible! There are potholes everywhere. Animals and people stroll all over the road. Be careful when on the road and do not ever drive at night.
Stay at Mabuda farm if possible. The farm is lovely and quiet. The hospital accommodation is poor.
Bring a phone and buy a SIM from MTN (the only provider in Swaziland).
Avoid Mozambique. The police can be extremely corrupt, and the locals speak minimal English.
Extracurricular activities
Places to visit include:
Hlane national park
Swazi cultural village
Manzini
Mbabane
Ezulwini
Legend backpackers
Magadzavane lodge
Mantenga lodge and House on Fire (especially if MTN Bushfire is on!).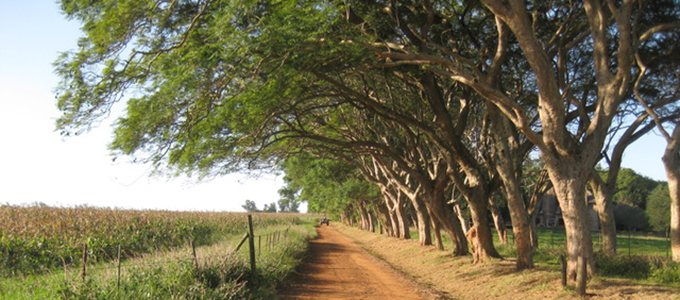 Photo: Driving through South Africa.
Final word
The bottom line is that Swaziland is a fantastic place to visit, if you want to immerse yourself in a different culture and see some amazing medicine. I would thoroughly recommend it!
Jack Garnham (UK)
The Electives Network (TEN)

TEN is an online resource providing all the assistance you need to plan your dream elective. TEN gives you personalised support and access to the latest information, interactive tools, case studies and much more. As a Member of MDA National, you have free access to TEN. So take advantage of this opportunity to make your elective a truly memorable experience!
Employment Essentials
,
General Practice