Articles and Case Studies
Global Healthcare Assignment in Fiji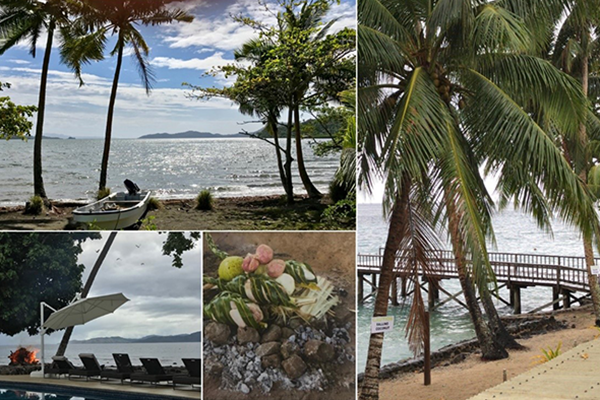 The General Surgeons Australia (GSA) Annual Scientific Meeting held in Fiji in September 2018 was combined with the Pacific Islands' Surgeons Association (PISA) biennial Surgical Meeting.
Many local surgeons are usually unable to attend the PISA meetings as they have no surgical cover. In the spirit of this year's theme, 'Emergency Responses and Humanitarian Aid', GSA organised two weeks of surgical cover for 16 local surgeons over eight Pacific Island nations so they could attend the conference. As part of this arrangement, I was assigned to Labasa hospital in Venua Levu, Fiji.
Labasa Hospital is the main referral centre on the island of Venua Levu. There are two General Surgeons and one Orthopaedic Surgeon servicing a population of about 160,000 with limited resources.
Working in such an environment presented a unique set of challenges, far from the routine hospital-based experiences of our Australian healthcare system. For example, the CT scanner was not in use (and had not been for most of the year) and patients would need to travel to another hospital four hours away for a CT. All histopathology (including FNA cytology) had a turnover time of six weeks (four weeks if urgent). From the outset, I was exposed to a different case mix – a patient with a shark bite on my first day; with a horse bite the second day; and with a penetrating chest wound from a sword fish on the third day. However, the two key pathologies which exposed the disparity between us and Fiji were cancers (primarily breast, head and neck), and the complications of diabetes.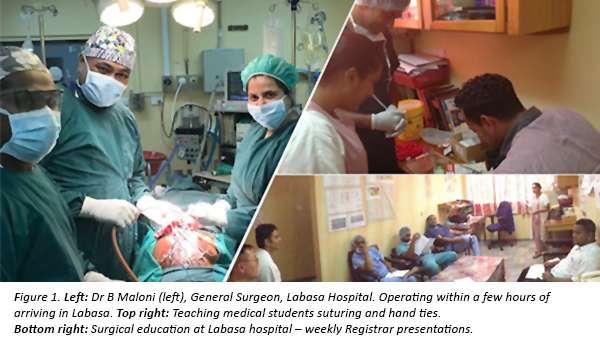 In Fiji, there is no available radiotherapy. Patients requiring radiotherapy (standard adjuvant treatment for breast cancer and other cancers) must finance their treatment in India or New Zealand. Here in Australia, I have on occasion seen an elderly female patient with fungating breast cancer. However, in just two weeks in Fiji, I saw a handful of young women (with young children) presenting to clinic with fungating breast cancers and obvious metastases, including satellite nodules, axillary lymphadenopathy, and one female with supraclavicular metastases causing Horner's syndrome (invasion into nerves of the sympathetic trunk resulting in a constricted pupil, droopy eyelids and an inset eyeball). Another case of a young girl with a neck mass brought in by her family because she had not walked for the past month. She was hemiparetic, likely from brain metastases. Without a CT scanner on site and cytology taking four weeks, difficult discussions needed to be had about the futility of investigating further in light of potentially advanced disease.
The next devastating pathology was having patients with diabetic sepsis occupying half the surgical beds. The hospital has run a diabetes outpatient clinic for the past 10 years, but its efficacy is limited by several factors. These include limited access for those in remote villages, ongoing lack of awareness and education, patients preferencing local village remedies (such as Fiji massage) and the overall neuropathic nature of the disease resulting in late presentation. In Australia we usually see neuropathic ulcers localised to feet, or ischaemic toes requiring amputation. In Labasa, however, these patients present with concurrent diabetic sepsis and peripheral vascular disease, and massive amounts of devitalised tissue requiring amputation to limit sepsis.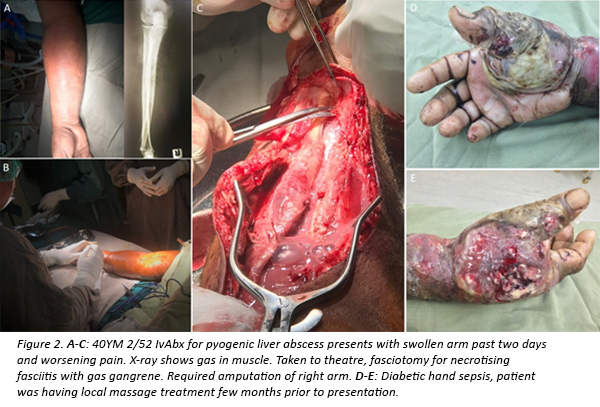 It has been estimated that one major limb amputation occurs every eight hours in Fiji (an increase from 1 every 12 hours in 2007). Many of these patients are young (<50 years), no doubt significantly contributing to the Disability Adjusted Life Year burden.
Operations were performed under spinal anaesthesia where possible. The anaesthetists (all of whom were registrars with one anaesthetic fellow covering) explained that most Fijians fear going under general anaesthesia. Many locals have a real sense of fear about 'western medicine' and what happens when you go to hospital. As a result, patients present late, often requiring drastic measures such as amputation on presentation. They then return to their village and others see "what happens when you go to hospital" which perpetuates the vicious cycle.
Life expectancy in Fiji is typically 12 years less than the average Australian. Seeing patients succumb to readily treatable conditions is devastating for all – the treating team, the family, and for me personally it was the most challenging part of this experience. In a place of limited physical resources, I learnt that human resources are by far the most powerful. I tried to teach staff new skills using some of the equipment donated to the hospital. In return, they shared their experiences of how to manage complex surgical cases in a low resource environment.
The warmth and generosity of the Fijian people will be the most memorable part of my experience. The Fijians are peace-loving and apart from a few minor road accidents, no patient was admitted as a result of violence or being assaulted. I visited Taveuni Island – a very bumpy four hours on the bus and one hour on the ferry. This was the same bumpy route travelled by patients whom we had admitted with perforated appendicitis the past week! Taveuni was an island paradise where I took part in a traditional Yaqona (kava) ceremony, enjoyed Meke dancing and indulged in a Magiti (feast).
I would encourage all doctors to seek global health opportunities. For me, personally, the experience gained has enriched me beyond what can be offered from surgical training alone.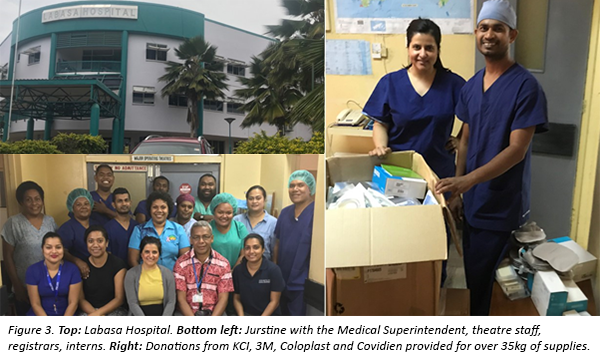 Dr Jurstine Daruwalla (MDA National Member)
Surgical Education & Training (SET) Trainee
Austin Health, Melbourne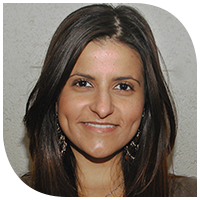 Employment Essentials
,
Surgery