Articles and Case Studies
A Memorable Japanese Elective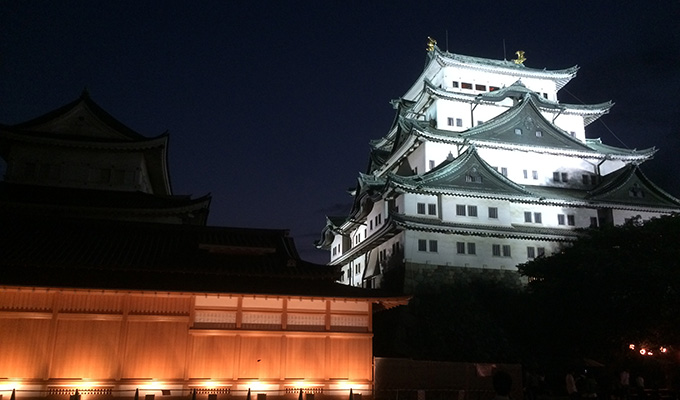 Elliot Byford from the UK describes his memorable elective experience at the Nagoya University Hospital in Japan.
Setting up the placement
My elective in Nagoya was fantastic – I have nothing but good things to say about it. I spent two weeks in endocrinology and diabetes, and two weeks in haematology and oncology. The experience was informative from a medical perspective and extremely enjoyable overall.
I had a few countries in mind when I started thinking about my elective. But ultimately, the decision to go to Japan was an easy one to make. I've always been interested in Japan and had made studying the language a bit of a hobby. So the elective was the perfect opportunity not just to visit Japan for the first time, but also to immerse myself in the country's culture by experiencing the working life of the people – something that travelling alone wouldn't necessarily provide. It also helped that I had made a number of Japanese friends during my time at university, whom I had the pleasure of visiting during my stay.
There are so many hospitals in Japan offering electives that it can be quite bewildering. I chose Nagoya University Graduate School of Medicine – mainly because there are a large number of case reports from previous students available to read online. All of them were very positive, detailed and informative, and suggested that they're used to having international students and the placement would be well organised – I'm happy to say it was.
Another important point for me was that I could stay in university accommodation for the whole period for just under £200 (approximately AUD$350), which took a huge amount of hassle out of organising the elective. The accommodation is beautiful and well managed; affordable but very high quality and modern, which really helped me to settle in easily.
To start with, setting up my placement was very straightforward, thanks to the helpful staff at the Office of International Affairs at the medical school. They always responded to any queries I had promptly, and knowing I had their support at all times really helped to put me at ease.
Highlights of the elective
I can safely say I was well taken care of during my actual rotations too. Right from the start of my placement, I was blown away by the kindness and hospitality shown to me, a very pleasant cultural experience! I quickly learnt that there's a strong team dynamic in Japanese medicine, and was always made to feel valued and included in that team.
Staff continually went out of the way to provide teaching in English for me, and took a genuine interest in me which I really appreciated. I even got invited to the haematology department's summer party, which was a definite highlight of my trip. All of this really helped me experience the interesting Japanese culture.
My beginner Japanese knowledge was extremely helpful in making a good impression and communicating with doctors and showing respect to patients. Although most of the senior doctors speak fluent English, some of the more junior ones do not, and neither do the patients. To be honest, if you can learn some Japanese before you go I highly recommend it – but don't be put off if you don't, you'll still be taken care of. In any case, this visit has definitely inspired me to keep up with my Japanese studies!
The placements were efficiently organised too. I was given a timetable for each day in my departments, but there was plenty of flexibility if there was something I wanted to particularly see. I was exposed to plenty of different areas in both departments, such as professor rounds, patients on the wards, clinics, surgery, research activities and departmental meetings.
Some highlights included getting the chance to see stem cell transplant procedures during my haematology placement and learning about some of the new drugs available in Japan to treat diabetes. And it was particularly good to follow the same patients over the course of the rotations to see how they progressed. I was also able to give a presentation to Japanese medical students on my experience to encourage them to seek training abroad. It was easy to approach doctors and ask questions, and I feel I gained a good understanding of the Japanese healthcare system, and I enjoyed comparing it to the one in the United Kingdom.
A rich cultural experience
There was plenty of time to enjoy Japan outside of the hospital too. I fell in love with Nagoya. Although it's the fourth most populous city in Japan with a definite big city vibe, the easy to use subway system makes it feel wonderfully compact, and everywhere feels within reach. There is plenty to do, with lots of interesting neighbourhoods to explore, and more than enough shopping, sightseeing, bars and restaurants to keep you occupied.
Japanese food in general is incredible, and Nagoya has some excellent local cuisine with characteristic rich, strong flavours, and I made sure to try nearly all of it. I would strongly advise anyone visiting to eat misokatsu at Yabuya (I can't tell you how I badly I want to eat it again). And there are plenty of great places to visit nearby. I travelled to Shirakawa-go, Takayama and a summer festival in the neighbouring city of Okazaki, with fireworks lasting for two hours!
I was very sad to say farewell to the teams who had looked after me so well on my elective. The experience was amazing on an educational and a personal level. I will always look back on it fondly, and I would recommend it to anyone. I will definitely return to Japan in the future.
The Electives Network (TEN)

This article was provided by The Electives Network (TEN), an online resource providing all the assistance you need to plan your dream elective. TEN gives you personalised support and access to the latest information, interactive tools, case studies and much more.

As a Member of MDA National, you have free access to TEN. So take advantage of this opportunity to make your elective a truly memorable experience!
Employment Essentials
,
General Practice