Articles and Case Studies
A "Lekker" Experience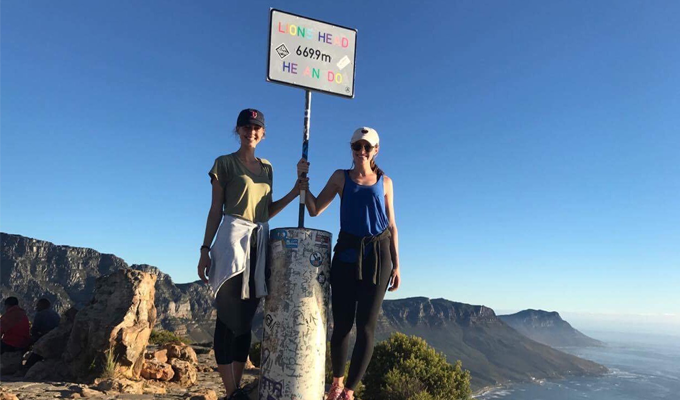 I had been looking forward to my elective rotation since the first week of my first year at med school, and spent many hours over my first three years considering where to go.
Photo: Jessie and her friend Caitlin in South Africa, at the top of Lions Head
Choosing the destination
Narrowing down a long list of potential destinations, I came up with three criteria. The place had to be:
a country I had never been to
a location where the medicine is different to home
a hospital with a reputation for good teaching and opportunities to improve my practical skills.
After much research and thought, I decided on Tygerberg Hospital in Cape Town, South Africa.
Tygerberg Hospital is situated approximately 30 minutes out of Cape Town city centre. It's the largest hospital in the Western Cape, with around 1900 beds. Directly next to the hospital is the Stellenbosch University Health Sciences Faculty, where my accommodation was located. My friend Caitlin joined me on the elective and throughout the placement we stayed in the International Student Lodge, joined by 50 med students from around the world.
Improving practical skills
I undertook my elective in the Orthopaedics department, splitting my time between the operating theatre, emergency department and outpatient clinics. The area I found the most interesting was the trauma front room. I saw numerous gunshot wounds, stab wounds and open fractures. My musculoskeletal examination skills and x-ray interpretation improved significantly. In the medical front room, I saw the manifestations of untreated Tuberculosis and HIV. After several questions from the registrar that were wrongly answered, I concluded that when in doubt, the answer to any question was TB.
Another highlight of the placement was improving my practical skills such as suturing, ABGs, back slabs and cannulas. The doctors would supervise if asked; however if you were confident to undertake tasks alone they were happy to delegate. Working in the hospital was an eye-opening experience and at times quite confronting. One day I was asked to take bloods, and it took me twenty minutes just to find a pair of gloves on the ward. My time at Tygerberg made me realise how much I take for granted here in Australia, and that our healthcare system is world-class.
Exploring Cape Town

Photo: Jessie and Caitlin at the Cape of Good Hope
I was lucky to have ample time to explore Cape Town and its surroundings, but there was so much I could have done that I felt I only scraped the surface. The scenery is stunning, with the city bordered by mountains on one side and the ocean on the other.
Hiking up Table Mountain and Lions Head are "must dos", as well as a drive or walk up Signal Hill for the sunset. The wineries in Stellenbosch and Franschhoek (about an hour out of Cape Town) were amazing, and the Franschhoek Wine Tram is an enjoyable activity if you enjoy wine tasting.
The Heart of Cape Town Museum was interesting and we got to stand in the operating theatre where Christiaan Barnard performed the first successful heart transplant in 1967! I would also recommend a weekend road trip to Cape Point (the most South-Western tip of South Africa) and then a week driving the Garden Route (along the coastline from Cape Town to Port Elizabeth).
An incredible experience
Not only was the hospital an unforgettable experience, but Cape Town itself is an amazing tourist destination. Before I left for Cape Town, I had been warned several times about my safety – however, I didn't feel unsafe once in my seven weeks in South Africa. I do think you need to be mindful of your surroundings, but don't let this put you off. Just be sure to use your common sense and have your wits about you, and you're guaranteed to have an incredible time!
Jessica Gartside (MDA National Member)
Year 4 Medical Student
Griffith University, Queensland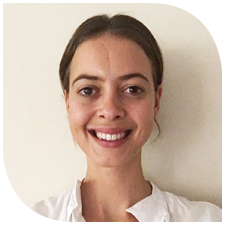 Employment Essentials
,
General Practice