Articles and Case Studies
Reduce the Stress of Applying for Internship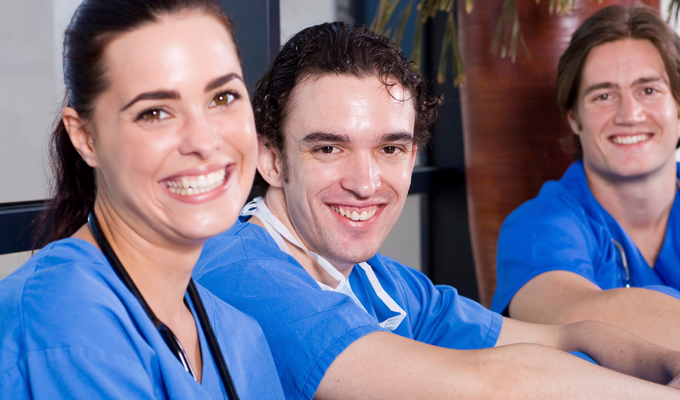 Have you attended MDA National's "Applying for Internship" workshop? Here's what some of the audience had to say.
We've crunched the numbers from 479 Australian medical students who filled out the evaluation form at 28 sessions run between 2013 and 2017.

Nearly everyone (average = 99%) indicated the activity met their personal learning needs (average of 66% selected "entirely met" and 33% "partially met").
Most respondents (average = 95%) stated they enjoyed the session.
The majority (average = 85%) reported that they were considering doing something differently as a result of attending the education event.
Will you do anything differently?
The three main themes in what participants indicated they were going to do as a result of the activity related to:
contacting their referees early
updating their CV
planning and practising answers to interview questions
doing more research relating to the hospital and position they're applying for
talking to others who've previously applied for internship to learn from their experience.
What did your peers say about this workshop?
Excellent presenter, inspired me to better prepare, and eased concerns"
Highly valuable"
Great presenter, good practical application and examples"
Very helpful session, restored confidence in applying"
Great session. Like the examples given unlike other 'career sessions' where usually only vague information was given"
The presenter was great and extremely helpful during this stressful period".
Want more?
The Internship Interview Hot Seat Survival Guide provides practical tips for your medical internship interview.
The Australian Medical Students' Association Internship Residency Guide includes information about each Australian hospital, such as the number of intern positions and rotations offered.
Email peaceofmind@mdanational.com.au if you want more information. We can send you a sample CV and summary handouts with tips for preparing an effective CV, interview skills, and contacts for further information about applying interstate.

MDA National Education Services
Employment Essentials
,
Anaesthesia
,
Dermatology
,
Emergency Medicine
,
General Practice
,
Intensive Care Medicine
,
Obstetrics and Gynaecology
,
Ophthalmology
,
Pathology
,
Psychiatry
,
Radiology
,
Sports Medicine
,
Surgery
,
Physician
,
Geriatric Medicine
,
Cardiology
,
Plastic And Reconstructive Surgery
,
Radiation Oncology
,
Paediatrics
,
Independent Medical Assessor - IME