Articles and Case Studies
An Unforgettable Elective in Zambia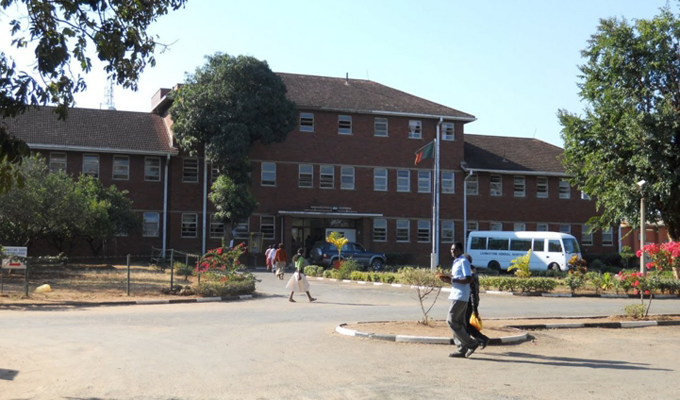 Laura Shorthouse writes about her maternal, neonatal and child health elective in Zambia, reflecting on the cultural and ethical dilemmas she encountered.
During my five-week elective, I gained hands-on experience in maternal, neonatal and child health at Livingstone General Hospital, and in three local community districts served by the hospital – Linda, Maramba and Mwandi. Working days contained rich and varied learning opportunities to accomplish my goals and develop professionally, but also provided powerful ethical dilemmas and lessons in people, life and myself; forever shaping my future medical career and character.
Unforgettable first impressions
I was introduced to the labour ward on my first day – an unforgettable first impression. From the initial ethical "horror" I felt and not wanting to return to the ward, to the in-depth personal and professional thinking it evoked, to finally overcoming it – it was a life-changing experience in growing as a future doctor and person.
In a large room without curtains, three women were giving birth in silence and were being shouted at when they made a noise. It was the first delivery I witnessed in Africa – stillborn twins. They were left for over five minutes unwrapped on their mother's lap while the midwives cleaned the floor. They were then disposed, without any opportunity to say goodbye. I wanted to comfort the mother but felt it would be inappropriate. Instead, I stood there shocked, holding back tears. I found this opening hour to "obstetrics in Africa" cruel and degrading with no patient empowerment.
A different cultural approach
As the initial shock of witnessing this labour eased, I shamefully realised I was being judgemental. I was impinging my ideology of ethical practice onto others, disregarding their culture and traditions as though the "western" approach was best. I was determined to overcome this dilemma by returning to the ward and learning more about their culture and ideology.
I came to understand that Zambian women have adopted a tough exterior because losing a baby is more of the norm in their culture; and feeling grateful to still be alive post-childbirth is the best way they can move forward. They prefer silence as it's important for them to introduce their baby into a calm environment. Being silent is their personal, empowering and autonomous choice, rather than the oppressive, degrading and paternalistic one I had wrongly assumed.
While this was still foreign to me, I believed it important to respect their wishes and culture moving forward. I therefore felt I was subconsciously empowering my patients and respecting their autonomy, thus providing good medical practice; albeit in a very different way to back home.
Overcoming language barriers
While English was the official language of Zambia, it was predominately limited to wealthy, well-educated families, or to young children benefiting from international volunteering projects teaching English. Consequently there were several occasions, notably in Obstetrics and Gynaecology (O&G), where I needed translators – these were the patient's family or their own children. Taking O&G histories involved asking many sensitive, intimate and personal questions which took longer, and I found it uncomfortable. I overcame this discomfort by remembering it was necessary to gather information to treat effectively. In Paediatrics, I tried to obtain the history from the child which, given their good level of English, was more possible. The result of this experience is that my clerking and clinical judgement skills have significantly improved in preparation for becoming a foundation doctor.
Developing valuable skills
Venepuncture and cannulation quickly became my daily jobs – I did more of these in five weeks than in the past two years of clinical experience. My ability to improvise to different methods developed, as instead of using a tourniquet I would use a rubber glove. I also performed speculum and bimanual examinations for the first time. This was important to me because I did not want to do them as a doctor for the first time with no assistance. I worked within my competency and the staff guided me. I am now also more proficient at obstetric examinations on pregnant ladies (as opposed to plastic mannequins), can use a pinard stethoscope in practice, and competently perform newborn checks.
A rich personal experience
I wanted to experience Sub-Saharan African medicine with a view to future work there and to clarify my career goals; this desire has been significantly strengthened. I learnt that a complex relationship exists between medical ethics and external influences. Successfully navigating cross-cultural medical ethics requires sensitivity, non-judgemental attitude, and enhanced communication and clinical skills. Through my rich and enjoyable personal elective experience, I believe electives in developing countries can be beneficial to all. I would recommend such electives without hesitation to future medical students.
Laura Shorthouse
University of Liverpool
Laura Shorthouse's account of her Zambian elective experience was originally published in the newsletter of the Institute of Medical Ethics who granted her the medical elective bursary.
The Electives Network (TEN)

This article was provided by The Electives Network (TEN), an online resource providing all the assistance you need to plan your dream elective. TEN gives you personalised support and access to the latest information, interactive tools, case studies and much more.

As a Member of MDA National, you have free access to TEN. So take advantage of this opportunity to make your elective a truly memorable experience!
Employment Essentials
,
Obstetrics and Gynaecology