Articles and Case Studies
A Fascinating Psychiatry Elective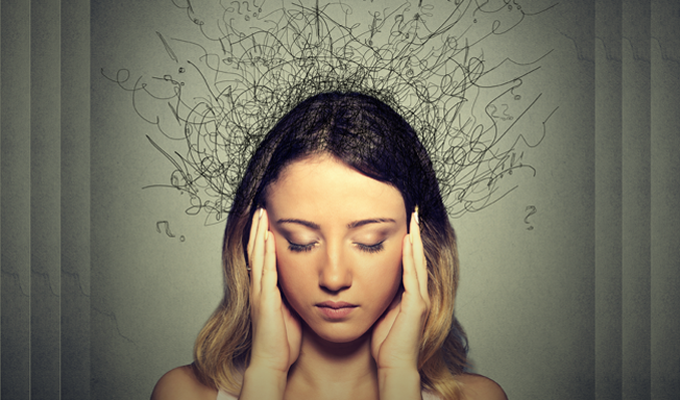 Tom Dalton talks about his Hertfordshire psychiatry elective that he undertook during his final year of medical studies at Birmingham University (UK).
I won't lie. When I was organising my elective in the tropics of Hertfordshire, I felt a little left out from my colleagues who were planning all sorts of exciting trips to the other side of the world. While they were getting jabs and booking flights, I looked up a few train fares and asked my Mum if my old bedroom back home in London was still fit for human habitation.
As expected, no sooner had our elective period started than my Facebook and WhatsApp feed began to clutter with photos of astonishing landscapes, students holding babies they had just helped deliver, and gushy posts about far-flung travels and the life-changing effects of working in completely different cultures (which I would read jealously on a cramped Great Northern train).
However, I had no idea that my elective with Professor Naomi Fineberg at the Hertfordshire Partnership Obsessive Compulsive Disorders (OCDs) Service would yield such an enthralling experience. Because there is no other word for it – OCD is a truly exotic illness. This may come as a surprise.
OCD – more than just a household term
"OCD" has practically become a household term, referring to being fastidious or liking things to be a certain way. Even if you have some appreciation of the debilitating illness which actually lies behind the name, it is generally associated with a fairly classic presentation of repetitive handwashing or checking, associated with considerable anxiety.
However, as I was to discover during my elective, OCD is far bigger and in many ways more horrible than this stereotyped picture. Primarily, it can be thought of as a disorder of being constantly assaulted by uncontrollable, unpleasant thoughts. This makes sense in the context of the classical presentation – someone who is unable to stop worrying that their hands may be contaminated with some hideous disease, and is constantly plagued with thoughts of infecting their friends and family, may understandably be driven to wash their hands excessively. Similarly, compulsive checking of light switches or appliances will often be driven by obsessive fears of fire or other catastrophe, fuelled by excessive doubt that perhaps you hadn't check for hazards properly.
However, in actual fact, the obsessions of OCD encompass a vast menagerie of thoughts, fears and mental images. It is an illness which drives the astonishing creative power of the human imagination to generate an almost limitless variety of terrors, tailored exactly to elicit maximal distress.
What if:
a minute ago you bent down and licked the pavement, then forgot about it?
you have to touch the table three times, because if you don't it's bad luck and your family will be killed in a car crash?
the thing you just said is blasphemy and therefore something terrible is going to happen to you?
without ever meaning (let alone wanting) to, you violently assaulted your wife, or sexually abused a child?
And perhaps the most frightening fact remains that most sufferers are painfully aware of just how irrational, nonsensical and totally out-of-character many of their fears are; however, they are simply unable to stop the relentless intrusive thoughts or control the compulsive behaviours. Often the illness forces their whole family to comply with the rituals, because not doing so causes unbearable distress for their loved one.
An insight into the darker side
Spending a month observing outpatient consultations with a constant stream of OCD sufferers hammered home the darker side of this condition, and put in context the staggering figures I had read of the cost and burden it places on both individuals and society. Furthermore, no two patients were the same. Now classified along with a collection of "obsessive-compulsive-related disorders" in the Diagnostic and Statistical Manual of Mental Disorders (DSM-V), OCD actually describes a tremendously wide range of phenomena and disease patterns, sharing psychopathology and symptoms with autism, ADHD, addiction, eating disorders, anxiety disorders, personality disorders, and a protean selection of other conditions. Facets of these were reflected to varying degrees in so many of the complex patients I spoke to that it almost seems a gross oversimplification to give them all the same diagnosis.
While working with Professor Fineberg – a globally renowned researcher into the condition as well as a busy clinician – I observed a variety of different clinics, became acquainted with the state of current research on OCD, and also produced a narrative review of the literature on the cost of OCD to the individual and the wider economy. Most of all, I was able to gain some tremendously valuable insights from someone with unparalleled expertise, which would certainly have been worth travelling across the world for.
A fascinating learning experience
So, in summary, if anyone would like advice on planning their elective, I would say you certainly don't need to leave your own country for it to be a life-changing experience. Try to find a placement you are really fascinated by – and if you're fortunate enough to work with experts in the field, make the most of this.
And I would absolutely recommend an elective in psychiatry – it was a fantastic opportunity to really get under the skin of a complex and misunderstood illness. I learned a great deal about how we think, and the disastrous ways in which the human mind can turn against itself. My elective experience has also given me an interest in pursuing psychiatry research.
Dr Tom Dalton
Foundation doctor (FY1)
Bristol Royal Infirmary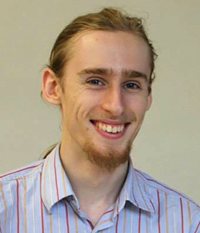 The Electives Network

This article was provided by The Electives Network (TEN). TEN is an online resource providing all the assistance you need to plan your dream elective. TEN gives you personalised support and access to the latest information, interactive tools, case studies and much more. As a Member of MDA National, you have free access to TEN. So take advantage of this opportunity to make your elective a truly memorable experience!
Employment Essentials
,
Psychiatry