Articles and Case Studies
What I Love About Obstetrics & Gynaecology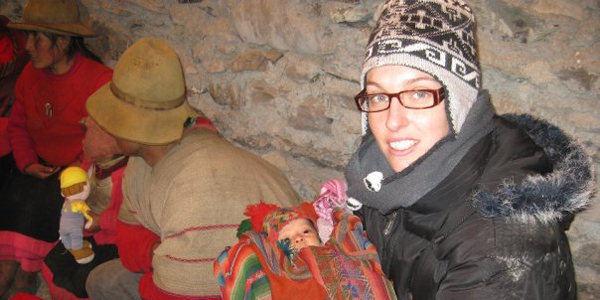 "Childbirth is such a profound event in a woman's life, and being able to share in that journey is very rewarding," says Dr Rachel Collings.
As an emergency caesarean section is called, I race to the operating theatre. The morning had begun with antenatal clinic, followed by a review of a young woman with pelvic pain in the Emergency department. The afternoon had involved a diverse operating list, with an interesting hysteroscopy and a challenging laparoscopic hysterectomy. Continuing into the afternoon on the labour ward, I knew it was going to be a busy evening ahead...
Obstetrics and Gynaecology is a wonderful specialty that is challenging, interesting and diverse. I have a long list of why I love my specialty, but here are a few of the highlights.
It is the best of all worlds
Obstetrics and Gynaecology is a unique mix of surgery, medicine, procedural skills, emergencies, teaching, research and ultrasound. It covers a breadth of work, caring for women in all stages of life – from assisting couples to achieve a pregnancy, to the delivery of a new family member, and all that comes in between. It involves caring for young women with menstrual abnormalities and pelvic pain, through to assisting older women with menopausal concerns.
There is never a dull moment
Each day is diverse and challenging. In a single shift you may take a woman with an ectopic pregnancy to theatre for a laparoscopy, discuss gestational diabetes with a couple, manage a post-partum haemorrhage, and outline the surgical options for stress incontinence to a women. You will never have a boring day!
It offers many paths to choose from
In a field that offers such diversity comes the opportunity to travel down a number of different career paths. You can choose to upskill and focus on your areas of interest or, if you enjoy it all, be a true generalist. Within the specialty, there is also the option to further subspecialise. This includes ultrasound (COGU), maternal fetal medicine (MFM), gynaecological oncology (ANZGOG), urogynaecology (UGSA), and clinical reproductive endocrinology and infertility (CREI).
It is very rewarding
Obstetrics in particular has many challenging moments that can, at times, be emotionally draining. The lows can be low, but the highs are very special. Childbirth is such a profound event in a woman's life and being able to share in that journey is very rewarding. I have come to learn, however, that babies are not very good at reading the time and often don't arrive during daylight hours. When I was a student considering the specialty, a senior colleague told me that if I didn't love the idea of getting out of bed at 2.00am for a delivery, then I should reconsider my choice of specialty. The joy and elation of playing just a small role in delivering a baby safely into the world, however, makes you forget the hour of the day, even at 2.00am.
It is a dynamic specialty that continues to evolve
As the modern woman continues to change, there have been exciting advances in Obstetrics and Gynaecology. There are advances in egg freezing and fertility options, and exciting advances in surgical techniques including the use of robotic surgery. We have seen changes in gestational diabetes guidelines as well as dealing with the Zika virus threat. Staying current and up to date in an ever-changing environment makes for a stimulating and interesting work environment.
Many of your patients aren't unwell
A number of the women you care for in Obstetrics and Gynaecology are not "sick", but in your role you can make a significant improvement to their quality of life – whether it's fixing their daily urinary leakage or taking the time to relieve their concerns about pain relief options in labour. In medicine, it is often nice to be looking after "well patients".
Working in a team environment
I have always enjoyed the benefits that come with working in a team environment. Working alongside junior doctors, midwives, nurses, theatre teams and anaesthetists to create positive experiences for women and their families is very motivating. You build strong relationships and friendships, and are often inspired by your team members.
Dr Rachel Collings (MDA National Member)
Obstetrics & Gynaecology Registrar, Victoria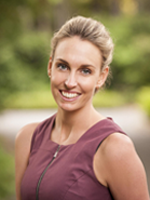 Employment Essentials
,
Obstetrics and Gynaecology