Articles and Case Studies
What I Love About Anaesthesia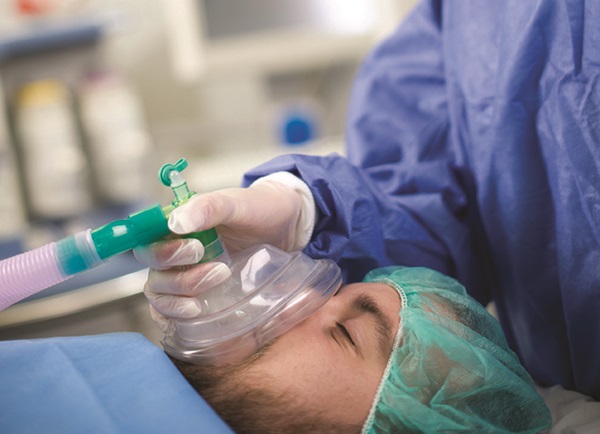 Anaesthesia is a somewhat mystical medical specialty. In part, it's because we still don't really know how some anaesthetic drugs work.
Patients have no idea what happens under general anaesthesia – "I was just asleep" – and many doctors have little exposure to anaesthesia. So what we do between Sudokus seems to be a mystery.
Good in a crisis
As a resident, I remember being impressed with Anaesthetists who attended various crises in the hospital, not fussed about the awful blood pressure or threatened airway – in fact they seemed in their element. One of the aspects I most enjoy while training in anaesthesia is feeling confident in dealing with all sorts of extreme physiological derangements. The thorough training and emphasis in crisis management makes Anaesthetists experts in resuscitation and a welcome sight at "code blues" in hospitals everywhere. A word of warning – crises happen in anaesthesia from time to time and prospective trainees need to be comfortable operating in a high stress environment occasionally.
Happy tribe
One of the many things that drew me to anaesthesia was that this tribe has the right perspective on life. Work to live, not live to work. One of the best (and worst) things about anaesthesia is that you are replaceable: you can get leave, you can change shifts, you can work seven days a week or one day. This means you can have time to pursue interests outside of medicine and then talk about them at work! Having a happy life makes your colleagues enjoyable to be around, and coming to work is a pleasure most of the time.
One stressor, especially for younger consultants, is getting a public (or private) job. There has been a massive growth in trainee numbers over the years and not the same level of growth in public funding of surgery. The workforce opportunities exist, but they are tight.
Massive nerds
One of the necessary tortures of ANZCA training is the exams. They instil a deep understanding of physiology, pharmacology and critical care medicine. We get excited by partial pressures of gases, elimination half lives, functional residual capacity and finding the quickest way to draw up dantrolene. These skills can be used for good: baffling surgeons (what is MAP?), dazzling nurses (why are you infusing lignocaine IV?) and interrogating medical students (explain the Crebs cycle…).
Short, sharp procedures
Hands up whoever likes holding retractors for five hours? Not me! Our procedures take minutes to perform and by the end of training you'll be happy putting needles and tubes in all sorts of wonderful places.
With great power, comes great responsibility
Patients are at their most vulnerable when they hand over control of their body to the Anaesthetist. It's a special responsibility, made challenging by the often brief period to gain rapport with the patient. Patients are often nervous and scared, and being able to reassure them that you will look after them is rewarding. It's still an amazing concept that we take an alert patient, render them unconscious, and then finely control their physiology before returning them to "normal".
Nearly anyone can survive an anaesthetic these days
Anaesthesia is incredibly safe in Australia – the vast majority of our patients have good outcomes, which is nice! In years gone by, patients knew there was the risk that they might not "wake up" from the anaesthetic. Now, the risk of dying due to anaesthesia is less than one in 50,000 anaesthetics. With each decade, newer medications and gadgets help us deliver safer anaesthesia for sicker patients. Our risk of adverse events is lower than many other procedural specialties.
It's a team game
It's good fun to be part of the theatre team, playing an important role in the journey of the patient. We work closely with anaesthetic technicians, nurses, surgeons and orderlies to name a few. Building rapport with these staff over the years can make work seem more like a social outing than hard labour.
Not just passing the gas
Pain medicine, retrieval and even respiratory physiology are specialties which have Anaesthetists at the forefront. Intensive care medicine evolved from anaesthesia and complements anaesthesia well, although it now has its own college and training program.
Anaesthetists interact with patients and staff across the hospital, which places us well to take on leadership roles within health services. The flexibility of anaesthetic clinical demands allows Anaesthetists to pursue interests outside of perioperative medicine.
Anaesthetists are educators and are at the forefront of medical simulation and crisis management training. Australian Anaesthetists are also leaders in research, with a strong history of large multicentre trials across Australia in conjunction with our Kiwi colleagues.
One patient at a time
Junior doctors will be familiar with the frustration of being pulled in several different directions as multiple people, patients and tasks consume your day simultaneously. Anaesthesia is delivered by one Anaesthetist to one patient at a time, allowing a thorough job to be performed without distraction. It's almost serene in comparison!
Dr James Anderson, Anaesthetics Registrar
WA PMLC Member, MDA National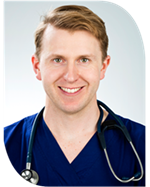 Employment Essentials
,
Anaesthesia