Articles and Case Studies
Language No Barrier to a French Elective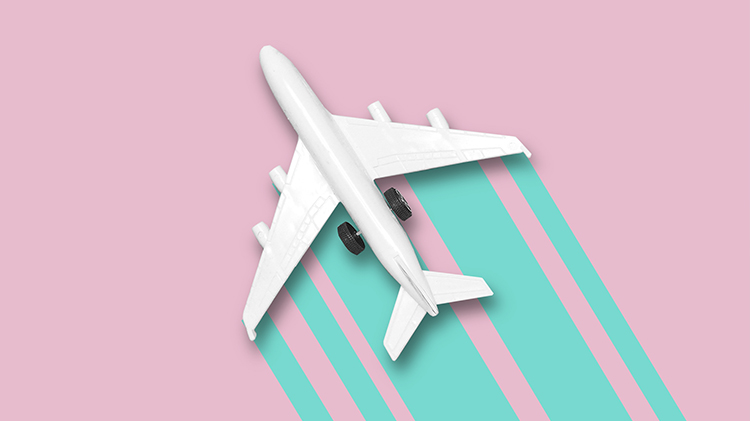 Sam Gilbert from Bristol University (UK) explains why he chose to complete his elective placement in emergency medicine at Centre Hospitalier du pay d'Aix (Aix-en-Provence, France) and what he experienced when he got there.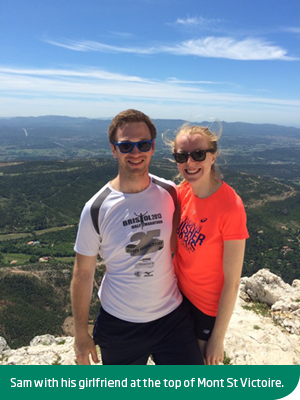 I set out for an elective in France because I have a base level of French which I wanted to improve. In preparation for my elective I did some evening French classes to hit the ground running – and I'm glad I did!
Planning my elective
I got in touch with the Anglo-French Medical Society which has links with a sister organisation in France, La Association Medicale Franco-Britannique. From there, I got in touch with a couple of hospitals offering emergency medicine and ended up applying at Centre Hospitalier du pay d'Aix in Aix-en-Provence.
Cultural differences
On arriving at the hospital, one of the most noticeable things was the cultural difference when greeting people. Kisses on the cheek and handshakes left, right and centre – it seemed bizarre to me! The emergency department at Aix doesn't usually have medical students, so reactions from the consultants were somewhat mixed. I tended to stick with the interns who were generally GP trainees six months out of university and all very friendly!
Speaking French
My understanding of French improved quickly during the first few weeks, but confidence and fluency with speaking took longer. After three to four weeks, I threw myself in and started taking histories from patients and examining them (with supervision!). Speaking a foreign language was exhausting and often left me feeling shattered in the evenings.
The Marseille accent was something I hadn't planned for. Some patients' accents were so strong I couldn't understand a single word they were saying and had to get help from the interns. However sometimes I was able to make myself useful when English-speaking patients turned up, which was nice. On one occasion, a man thought he was having a heart attack in resus. He was drenched in sweat, panicking, tearful and crying "this is the end". He described a crushing central chest pain radiating to his left arm and jaw, and gave a history of previous heart attack, angina and stents. He was quite resistant and kept wanting to leave. Once he was more stable after some GTN and morphine, the cardiologist arrived. I was able to translate French to English quickly and easily, but the other way round is harder, and the circumstance didn't help! After some investigations it transpired that his chest pain was fortunately not caused by any organic pathology, so it was likely psychogenic.
French fire fighters
I was lucky enough to be able to spend some time with the SMUR team (Service Mobile d'Urgence et de Réanimation). This is a pre-hospital emergency team consisting of a driver (fire fighter), consultant ED physician, a junior doctor, a nurse and usually a student nurse. The driver and consultant are both on call for 24 hours, often without any sleep.
The pre-hospital emergency medicine organisation is very different in France from the UK. The majority of evacuations to hospital are carried out by the pompiers (fire fighters). My understanding is that the pompiers have limited medical training compared to UK paramedics (a three-year undergraduate degree). From what I saw, they have equipment to perform basic observations (pulse and oxygen saturation) and give oxygen. The pompiers are able to evacuate most patients to hospital for treatment, but the SMUR team is called when urgent medical intervention, help or monitoring during the journey is needed. The SMUR team is also called to major road accidents and suspected major medical emergencies, e.g. chest pain. There is also a whole subsidiary group of private ambulances offering the same service as the pompiers, so they are all in competition.
During my time with the SMUR team, I was able to help attempt resuscitate patients following cardiac arrests, see treatment in real time of a cardiac arrhythmia in a patient's home, and a young patient with a fracture due to osteogenesis imperfecta ("glass bone disease" in French). I was involved in a particularly memorable incident when the rest of the team were stuck in the lift trying to get to a flat of a patient experiencing chest pain. Only the intern and I made it to the flat as we'd taken the stairs. I stayed and carried out an ECG while the intern left to see if he could help get his colleagues out of the lift. They eventually arrived!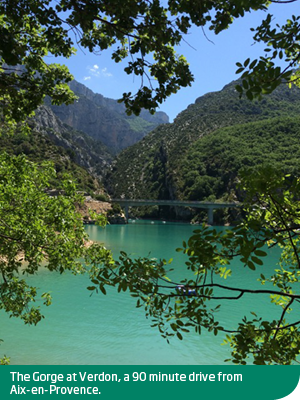 The South of France
I was also able to explore Aix-en-Provence and make the most of being in South France – good food and good wine! Marseille is nearby and I also visited Cassis on the coast with its amazing calanques (creeks). The landscape of Mont St Victoire which inspired many paintings by Paul Cezanne is also a spectacular place to walk. I joined a few groups through the website "meet-up" to meet some new people. This included conversation groups and a group who met up to explore the region.
Eight weeks went by very quickly! It was an amazing experience and I have learnt a lot, both in terms of medicine and French. Hopefully, I will keep up my French language skill so I don't lose what I've learnt.
Sam Gilbert
Bristol University (UK)