Articles and Case Studies
Ending the Doctor Patient Relationship – Template Letter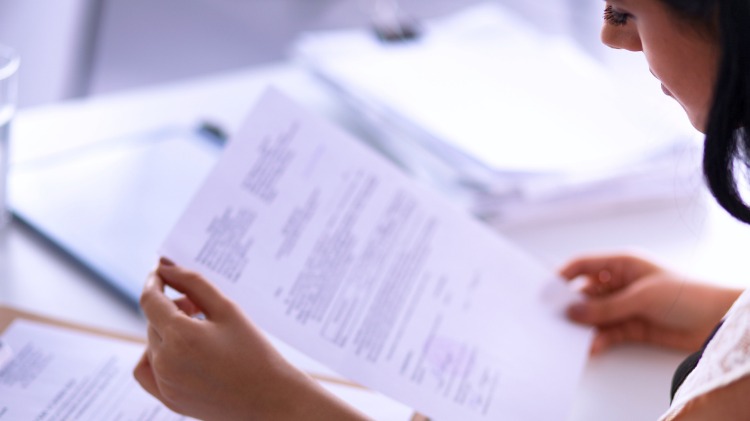 In general terms, a letter to a patient which ends the doctor-patient relationship should be kept short and simple. The more details you provide, the more likely it is that the patient will attempt to argue the points.
Here is a SAMPLE LETTER for ending the doctor-patient relationship.
You can adapt this letter to suit your particular circumstances.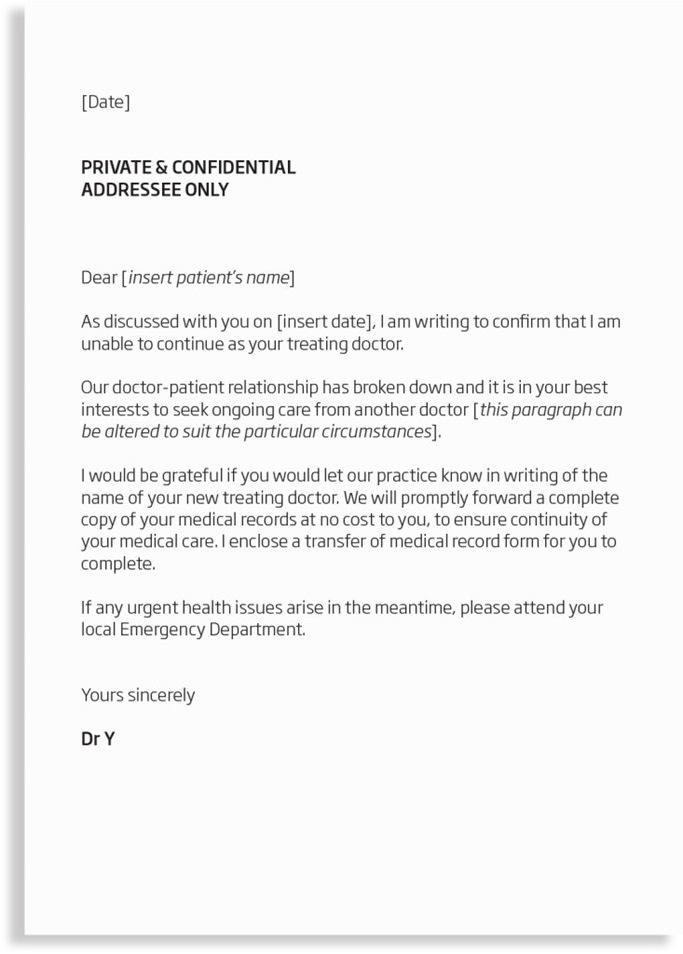 Our Medico-legal Advisory Services team is happy to review any draft letter you intend to send to a patient. You can send documents to us by email: advice@mdanational.com.au or fax: 1300 011 235.

Need more information or advice?
Contact our Medico-legal Advisory Service on 1800 011 255 or email advice@mdanational.com.au.
Communication with Patients
,
Anaesthesia
,
Dermatology
,
Emergency Medicine
,
General Practice
,
Intensive Care Medicine
,
Obstetrics and Gynaecology
,
Ophthalmology
,
Pathology
,
Practice Manager Or Owner
,
Psychiatry
,
Radiology
,
Sports Medicine
,
Surgery
,
Physician
,
Geriatric Medicine
,
Cardiology
,
Plastic And Reconstructive Surgery
,
Radiation Oncology
,
Paediatrics
,
Independent Medical Assessor - IME