Articles and Case Studies
My Elective Journey to the Top of the United Kingdom | MDA National Student eNews
Electives are what we, as medical students, dream about from day one of university. They become an interesting form of procrastination as the date looms closer and the need to get organised becomes more urgent.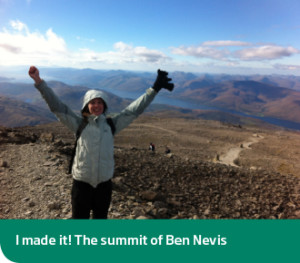 I researched electives from expedition medicine in Antarctica to the Cirque de Soleil headquarters in Las Vegas, and sent more emails than I can count. I chatted to fellow students and doctors about their electives. All electives are guaranteed to get you out of your comfort zone, some more than others. It's best to think about what's best for you and what you want to get out of your elective. As for me, I decided I'd like to do one of my two placements overseas in a rural or regional area, as a number of general practice rotations I had previously done in Tamworth in regional New South Wales were great learning opportunities. I also wanted to get outdoors and climb some big mountains.
From the first email reply from the University of Edinburgh in Scotland, I felt welcomed and this continued throughout my whole experience. When I read the information pack about the Belford Hospital, I was hooked and quickly prepared my application to fill the one elective spot left. The Belford Hospital is situated in Fort William in the region of Lochaber, considered the outdoor capital of the United Kingdom (UK). This definitely added to the appeal as I love hiking and bike riding. Ben Nevis, the highest mountain peak in the UK, was within walking distance of the hospital and it rose above the town at 1,344 metres above sea level. It sounded like a fantastic town and hospital, and it was!
After all the planning, organising a Tier 4 Student Visa (required for study in the UK) and immunisation boosters, I set off solo on a plane to Glasgow in early October last year. Travelling on my own to Scotland meant I met people from all walks of life and heard many different perspectives on the world. The Scottish people were very friendly and helpful.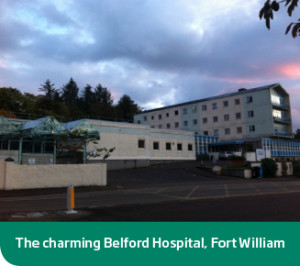 The Belford Hospital was a wonderful working environment, with 34 acute beds and 8 day-case beds. The staff, health professionals and fellow students were very welcoming. It was a truly general elective, so during my four-week placement, I was able to spend time with the physicians, surgeons, anaesthetists, junior doctors, and in the specialist clinics or emergency department. I was able to focus on my skills that needed the most improvement, which was perfect as it was the last month of my medical degree.
There was a two-bed high dependency unit where I learnt a lot about the management of a wide variety of clinical conditions. My examination skills improved with listening to many hearts and lungs and receiving detailed feedback from the consultant physicians. I assisted with excisions and completed an excision of a skin lesion under the supervision of a very experienced surgeon. My confidence with cannulation and phlebotomy increased dramatically from lots of practice, and this will make the transition to intern year a lot smoother.
There were organised teaching sessions at least three times a week, as well as teaching on the ward and during the morning handover meetings. I found the doctors at the Belford Hospital hardworking – dedicated to their patients and to teaching students and colleagues. I even picked up some Scottish language skills, as I found myself using Scottish colloquialisms such as "a wee little bit" a few times.
Some interesting medical phenomena that I encountered:

• Epsilon waves

• Mill wheel murmur

• Troisier sign

• Subcutaneous fluids

• Anticholinergic Cognitive Burden Scale
The doctors and fellow students at the Belford Hospital, who became my friends, advised me on places of interest and hiking treks in the area. Two of the junior doctors spent time teaching me about weather conditions and lent me safety gear and even hiking boots. I made it to the summit of Ben Nevis thanks to their generosity, good weather on the day and fitness training back at home. I enjoyed the moonscape surroundings, the 360-degree views of the Scottish highlands and Loch Linnhe, as well as a much needed break for my legs before heading back down the mountain. This was one of my favourite days – physically tough but worth every minute!
I travelled to the Isle of Skye (just off the west coast of Scotland) and one of the many places I visited was Staffin Beach, where there are dinosaur prints near the water. On Skye, I also met an avid sea kayaker from Germany who told me about the best kayaking places in Scotland. It's my new goal to get back to Scotland after learning to sea kayak in Australia.
I met true heroes in Fort William, volunteers who risked their lives as members of the mountain rescue team. Humble men and women who got out of bed in the middle of the night, in the freezing cold, to respond to calls for help… and trust me, the nights were cold and it wasn't even winter when I was there!
My travel recommendations for Fort William and surrounds


Isle of Skye: Must sees are the Fairy Glen and Pools, Staffin Beach, Mealt Waterfall (water freefalls off a cliff into the ocean). Keep your eyes peeled for sea eagles and amazing stars. Skye is a Dark Sky site, a location where city lights don't dampen the views of the stars.
Glen Nevis: many different walks and bike rides for all levels of fitness and experience, including Ben Nevis, Lower Falls and Steall Falls.
Take a ferry or boat trip on Loch Linnhe and watch out for seals.
Try the local seafood and a roast roll (or two) from the Hot Roast Company on the main street.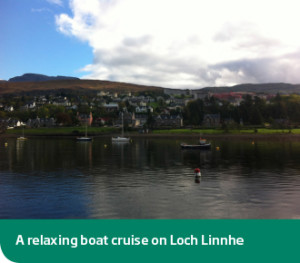 I couldn't have hoped for a better elective experience and my friends also had wonderful stories and photos of their worldly adventures and clinical placements.
My last piece of advice would be to get organised early – you'll have more options available as many hospitals have closing dates for applications. Talk to colleagues and use resources such as The Elective Network to search for student reviews. Enjoy your electives!
Dr Ella McGrath (MDA National Member)
Current intern and graduate
Griffith University, Queensland