Articles and Case Studies
It's YOUR Elective - What Motivates You?
Your medical elective is a fantastic opportunity to broaden your medical horizons by experiencing health care in a new location. There is an almost endless choice of electives – where you go and what you do is up to you.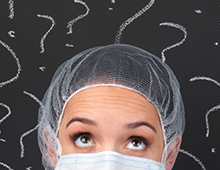 Do you want to work in the leading hospitals of the developed world? Or do you want to help out in rural Africa? Do you want to develop your clinical skills? Or perhaps you want to brush up on your French? Or would you like to combine both on a tropical island in the South Pacific?
Ask yourself "What do I want to get out of my elective?"
Should I try something I'm genuinely thinking of doing as a career?
Your elective can provide valuable experience and contacts that may be helpful later in your career. Your supervisor may be willing to act as a referee for you, so make sure you impress.
Do I want to do something exciting or exotic?
You may like to try a field of medicine you would never dream of doing as a career. Think about any hobbies or special interests you have and how you can combine them. Perhaps you are a keen skier? A ski patrol or mountain rescue placement may be perfect!
Do I want to travel?
Some electives are allocated at the end of the academic year, after exams, making a holiday afterwards an attractive prospect.
Do I want to undertake a placement for humanitarian reasons?
The opportunity to "make a difference" is a common motivation – but doing so requires that you provide additional capacity, rather than consume it, e.g. by needing supervision or translation.
Do I want to experience a particular field of medicine?
If you have a specialty in mind you could spend at least part of your elective gaining experience in that field. It may provide valuable insights.
What sort of experience do I want?
Different healthcare settings will provide different learning experiences.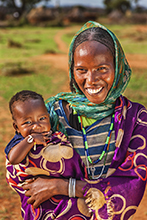 Developing vs developed countries
If you're interested in tropical medicine, primary care or public health, you may wish to go to a developing country. If you wish to experience cutting-edge cardiac surgery, you'd be better suited to an elective in a developed country.
Urban vs rural
You may wish to work in a large university teaching hospital, but you could be disappointed if you find that you have little patient contact and end up shadowing the doctor on duty all day. An elective in a remote/rural setting may actually provide more contact with patients and more "hands on" experience.
Australia vs overseas
You don't have to leave Australia to travel – there are many exciting opportunities for electives within Australia, such as the Royal Flying Doctor Service.
What other factors affect your choice of medical elective?
To narrow down your options, reflect on your limitations and any other practical considerations. Avoid destinations that are too expensive or require specific language skills that you don't have. Consider also the elective plans of your friends, whether you have a pre-existing connection with a particular country (e.g. location of family) and any other commitments you may have (e.g. paid work or family).
Can you "rough it"?
What is your tolerance level for travel uncertainties and risks, uncomfortable living conditions, unfamiliar foods and different cultural expectations?
Health limitations
If you have a pre-existing condition, such as asthma or diabetes, which has the potential to cause a problem while on elective, then you may not be suited to work in some health settings or geographical locations.
University constraints
Make sure you're aware of the policies and requirements for the approval of medical electives as specified by your medical school. For example, electives proposed in areas deemed dangerous by the Department of Foreign Affairs will not be approved.
Self reflection
Your personality can influence your elective experience. How would you deal with culture shock or loneliness? Reflect on your temperament and your interpersonal style before you choose your elective destination.
Your elective presents a wonderful opportunity regardless of your goals. Being honest with yourself about what you want to achieve will help you to maximise the benefits.
Therese Chapman, on behalf of MDA National Education Services