Articles and Case Studies
Applying for Internship Workshop - It's a Wrap!
We've been busy running our Applying for Internship workshops in campuses across Australia.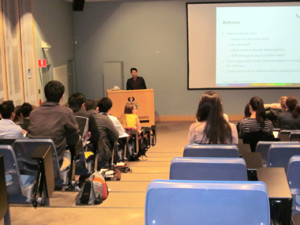 Our 60 minute, interactive workshop aims to provide final year medical students with practical tips on planning and writing their CV, and on how to prepare for interviews.
With applications wrapped up, don't forget to read our article – The Internship Interview Hot Seat Survival Guide – handy tips from an intern who survived the internship interviews!
Did you attend the workshop? If yes, we'd love you to hear what you thought. (Use the comment box below to share your feedback!).