Articles and Case Studies
Your Membership - What's in It for You?
Now that you are a Member with MDA National, we're here to protect, support and guide you throughout your career journey as a medical professional.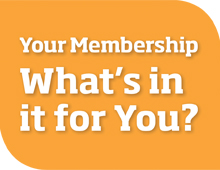 Now that you are a Member with MDA National, we're here to protect, support and guide you throughout your career journey as a medical professional.
Protection – cover designed to meet your needs throughout your degree
Your own Student Indemnity Policy* provides peace of mind that your career, reputation and best interests are protected. Your student policy features the following:
cover for clinical placements, electives and scholarship placements worldwide (excluding the USA or its territories)
access to independent legal representatives who will act on your behalf
cover for professional negligence claims arising from Good Samaritan acts
worldwide access to expert legal representation for allegations of academic misconduct
legal costs incurred in connection with investigations, including inquiries, disciplinary or administrative proceedings by a Medical Board/Council, Tribunal, Royal Commission, Coronial Court, Professional Registration Board or the University that you attend
allegations of sexual misconduct or criminal conduct in respect to healthcare services provided by you to a patient
Communicable Disease Cover.*
Support from day one
More than medical indemnity, we are here to support you from day one and provide student Members a range of useful resources, these include:
24/7 Medico-legal Advisory Service – you're learning and it's common to feel out of depth or worry about making errors during your clinical placement or elective. Talking through a situation early on can ensure it does not escalate.
FREE subscription to the Electives Network – the ultimate resource to help you plan your elective, both in Australia and worldwide.
Student specific events that provide face-to-face support, networking opportunities and medico-legal information. We work closely with AMSA and your MedSoc.
Live Well, Study Well activities – to help you foster work/life balance and navigate key milestones during your studies.
We're in your world…
Over 74% of Australian medical students are MDA National Members.
Over 63% of Australian doctors in training are MDA National Members.
We are a "doctors for doctors" mutual with a wealth of expertise & heritage of financial stability.
Want more information?
For more information visit our website or contact our Member Services team on 1800 011 255.
*For approved applicants and subject to the terms and conditions and eligibility requirements of the Policy. For more information about this policy and before making a decision to buy or hold any products issues by MDA National Insurance, please consider your own personal circumstances and read the Product Disclosure Statement and Policy wording available at www.mdanational.com.au.