Articles and Case Studies
Your Ticket to Our 2012 Digital Medico Legal Forums
This year we held a series of medico-legal forums across the country about professional relationships and understanding patient complaints.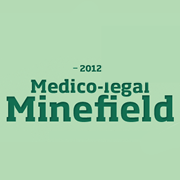 View the Forum online now!
You can now watch our Adelaide forum online and by chapter by logging into our Member Online Services.
Our Members have their say
Watch what Members like MDA National student Member, John Floridis and intern Member, Dr Karmen Kokkinn had to say about our 2012 forums.