Blogs
Phone consultations for COVID-19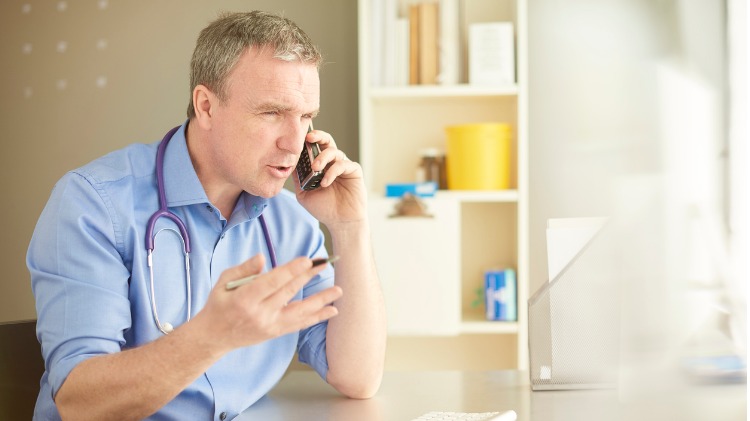 Australians who believe they may have been exposed to COVID-19 have been advised to phone their GP or local health service and seek advice before attending. The Australian Government unveiled a health package on 11 March 2020 under which, from Friday 13 March 2020, Medicare will allow bulk-billing of phone or video consultations for people in home isolation or quarantine, as a result of coronavirus. The services can be provided by doctors, both GPs and specialists, nurses and mental health allied health workers.
The service will also be available for non-coronavirus consultations to people at greater risk from the virus to minimise their risk of exposure. These groups are people aged over 70, people with chronic diseases, Aboriginal and Torres Strait Islander people aged over 50, people who are immunocompromised, pregnant people and new parents with babies.
Telehealth is covered under MDA National's professional indemnity insurance policy, provided both the insured and the patient are located in Australia and the practice is in accordance with the guidelines of the Medical Board, the relevant College and Medicare.
Key points from the Medical Board's Guidelines for technology-based patient consultations and the RACGP's Telehealth video consultations guide include:
apply the usual principles for obtaining the patient's informed consent, and protecting the patient's privacy and confidentially
assess the patient's condition, based on the history and clinical signs to justify any proposed investigation or treatment
follow the progress of the patient and inform other relevant practitioners
keep an appropriate record of the consultation – the same level of detail as for a face to face consultation, as well as the type of consultation and the patient's location
the default position is that telehealth consultations are not recorded.
It will be helpful for reception staff to be trained in a standard protocol for the initial handling of such calls.
Not yet subscribed to receive our medico-legal blog? Scroll down to subscribe and stay connected.
This blog contains general information only. We recommend you contact your medical defence organisation or insurer when you require specific advice in relation to medico-legal matters.