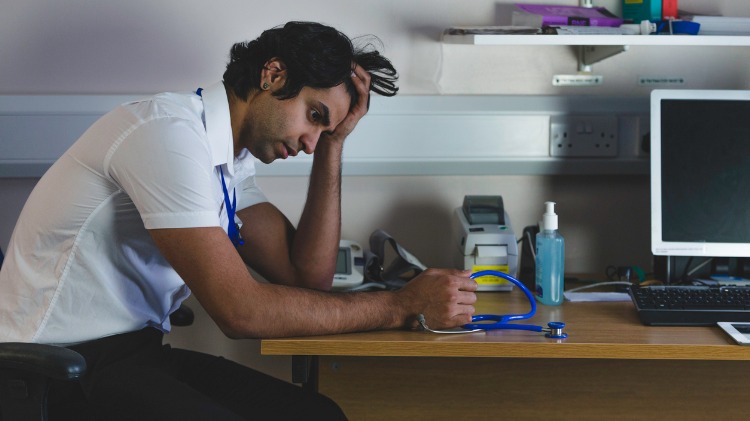 Tackling the problem of burnout among doctors is vital, not only for doctors but also for their patients.
Burnout is a response to prolonged exposure to occupational stress encompassing feelings of emotional exhaustion, depersonalisation and reduced professional efficacy.
A recent systematic review and meta-analysis of 47 studies on 42,473 doctors found that doctors with burnout are:
twice as likely to be involved in patient safety incidents
twice as likely to deliver suboptimal care to patients owing to low professionalism
three times more likely to receive low satisfaction ratings from patients.
The depersonalisation dimension of burnout appears to have the most adverse association with the quality and safety of patient care and with patient satisfaction.
The association of burnout with low professionalism was particularly high across studies of early career doctors.
Patient safety strategies are incomplete if they neglect the contribution of doctor wellbeing.
Hospitals and other healthcare organisations have a duty to tackle burnout among their doctors. A failure to do so will inevitably contribute to low quality, unsafe patient care.
This blog contains general information only. We recommend you contact your medical defence organisation or insurer when you require specific advice in relation to medico-legal matters.