Blogs
Why Did This Inheritance Lead to a Reprimand?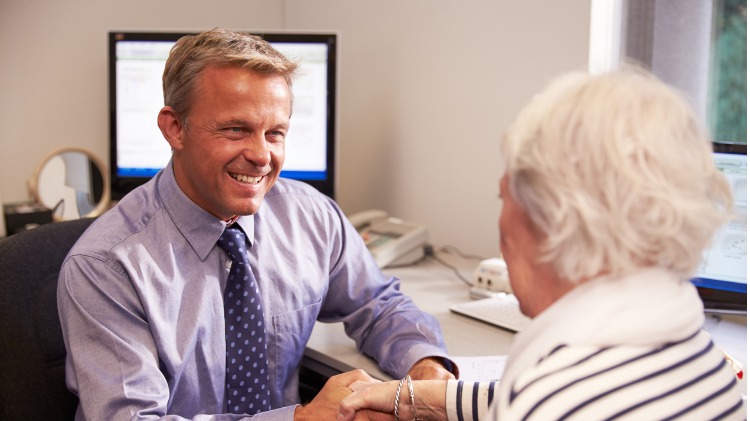 A GP was found guilty of professional misconduct, reprimanded, fined $25,000 and ordered to undergo an educational program on ethical responsibilities and maintaining professional boundaries after he was the main beneficiary of his elderly patient's will. On her death he inherited her house, and other assets.
The matter came to the attention of the Medical Board through a complaint by a friend of the patient, who had been a beneficiary in a previous will.
The doctor-patient relationship began in 1996, and continued to 2010, when the Medical Board ordered that the doctor cease treating the patient and ordered that another GP should assume the therapeutic relationship. The patient was a childless widow, who was aged 96 years at the time of her death in 2015. The doctor became aware that he was a beneficiary of her will in about 2002-2003.
The doctor made home visits to his patient, and a friendship developed between the two. The doctor performed errands and tasks for the patient including doing her banking and shopping, and home maintenance tasks. They also socialised together and exchanged gifts.
The professional misconduct arose because the doctor continued to treat the patient knowing that he was a beneficiary (and later the dominant beneficiary) of the estate and he did not terminate the doctor-patient relationship, but rather, he continued to treat her on a regular basis. There was no suggestion that the doctor had exerted undue influence, or manipulated the patient in any way.
Expert opinion was sought from an experienced GP who stated:
In my view, Dr Grogan was required to choose between his role as a medical practitioner and that of a friend, although the latter was in any event developed on the basis of the former. He should have engaged with Mrs Murray to arrange for an independent general practitioner to take over her medical care, indicating that the professional conduct and probity requirements of the Medical Board of SA and subsequently AHPRA.
The Tribunal agreed with the opinion of the expert GP, noting that Dr Grogan had a choice – either stay as a friend and perhaps remain as a beneficiary but cease his doctor-patient relationship, or only be her doctor.
The Tribunal specifically endorsed the expert's opinion that Dr Grogan, having been aware that he was a beneficiary in her various wills, should have reported his dilemma to the Medical Board of South Australia and later to AHPRA.
This blog contains general information only. We recommend you contact your medical defence organisation or insurer when you require specific advice in relation to medico-legal matters. This blog is based on an actual event but details have been changed to protect the privacy of those involved.