Articles and Case Studies
Should I provide my patient with a character reference?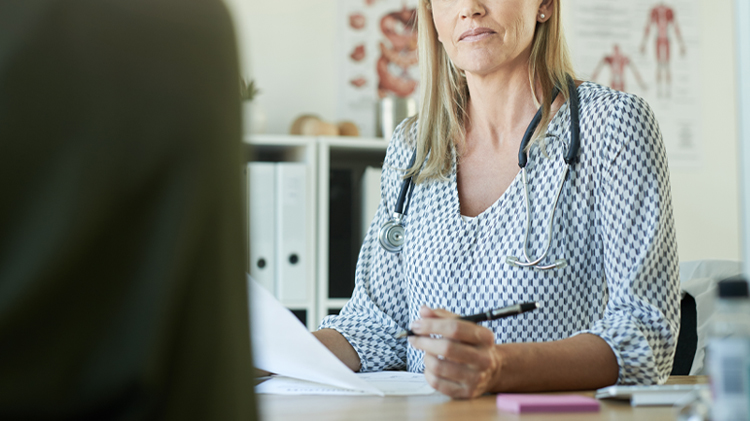 Doctors hold a position of trust in the community, so it's not uncommon to receive a request to write a letter for court. Your patient's lawyer might suggest the patient obtains a character reference from you, as it may be helpful for an upcoming court case.
The patient's request
You have seen Phoebe in a general practice setting eight times over the past two years, mainly for repeat scripts. She tells you she's appearing in court next week on shoplifting charges – and it isn't the first time. Her lawyer has told her that a character reference from a doctor would help her in court, as she faces the real prospect of incarceration this time.
Phoebe hands over some wording suggested by her lawyer, including that "she is a person of good character and an upright citizen". You feel sorry for her, but you're incredibly uncomfortable making a statement about her character when you hardly know her.
Phoebe also mentions that she's the main carer for her mother who suffers from a neurodegenerative condition. It will be a hardship if she isn't there to care for her mum.
Knowing your limitations
You ask Phoebe to wait at reception while you put in a quick call to MDA National. Although you feel bad about saying no to Phoebe, you don't feel you can write the letter she has asked for.
The medico-legal adviser suggests a letter of support may be more appropriate than a character reference. As Phoebe's mum is also seen at the practice, you know she provides care for her at home. This factual and clinically supported information may be used by Phoebe's lawyers to persuade the court that a period of incarceration may be unnecessarily harsh in the circumstances.
A difficult discussion
It's not easy to tell Phoebe that you simply don't know her well enough to provide a character reference. You stress this isn't a reflection on her, or a judgement of her current situation. You offer to refer her to a psychologist to address the issues around her repeated offending.
Phoebe is grateful for the letter of support which covers how long you've been treating her, a summary of care, the recent referral to a psychologist, and the role she plays in caring for her mum with Parkinson's disease. You also note that Phoebe is polite and respectful during her visits to the practice – and this is a personal observation you feel entirely comfortable with.
If you're unsure whether you should provide a patient with a letter for court, please contact our Medico-legal Advisory Services team for prompt and personalised advice.
Stay updated with the latest medico-legal content
Subscribe to MDA National's biannual Member publication, Defence Update, for the latest medico-legal updates, articles and case studies.
---
Communication with Patients
,
Practice Management
,
General Practice
,
Practice Manager Or Owner
,
Psychiatry