Articles and Case Studies
Recalls and reminders: closing the loop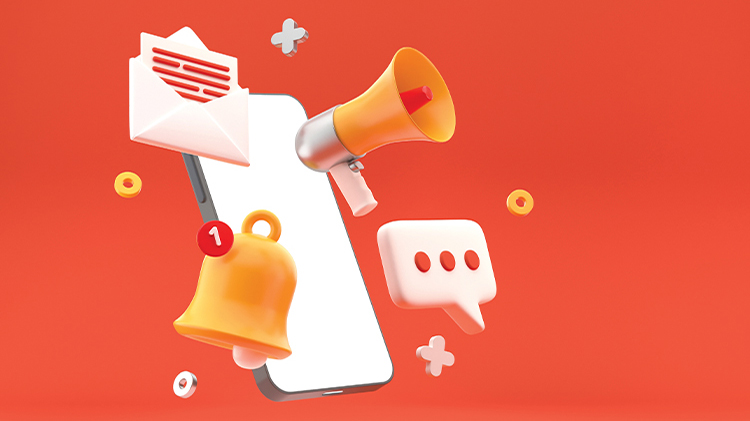 The need to ensure that patients return to a practice for care is fundamental to achieving good healthcare outcomes – and this will be managed by a recall and reminder system. 'Recalls' and 'reminders' are often confused, which can generate unnecessary work.
Reminders
Reminders are for routine preventative or screening care, such as a contact drive for influenza immunisation. There's no legal responsibility to follow up on reminder non-attendance, so a single communication is acceptable. Reminders can prompt improved health care outcomes and be important from a business perspective – but treating them as a recall will likely overwhelm your ability to manage genuine recalls.
Recalls
The RACGP 5th Edition Standards (at Criterion 2.2) state a recall occurs "when a (doctor) decides that a patient needs to be reviewed within a specified period". Failure of patient attendance for a recall can result in patient harm and incur medico-legal liability for practices and clinicians. Timely communication is important.
There are two broad types of recall:
Result recall: to inform patients of clinically significant results they are not aware of.
Reschedule recall: where the patient needs to be re-seen for a clinically significant issue they are typically already aware of, but where failure to attend will likely result in significant harm to the patient. Examples include following up a clinically significant consultation or referral, or arranging to repeat an investigation to establish the progress of an abnormal condition.
Managing recalls
The following discussion is primarily relevant to result recalls, but it will assist if a patient fails to attend for matters subject to a reschedule recall.

When a patient doesn't attend, good clinical care and discharging your medico-legal responsibility requires that the patient is made aware of the recall issue, the clinical implications, and any treatment options. It's not enough to simply inform the patient that they need to make an appointment, with no further communication if they don't attend.

Think of recall as a relay, with the baton being the clinical advice the patient needs. From the initial practitioner who determines the need for a recall, the baton of responsibility is passed to the practice, to ensure the patient presents for the clinical advice (or to inform the practitioner this can't be achieved). Responsibility is then returned to the treating doctor, once discussion of the clinical issue occurs. It is a closed loop process, requiring distinct outcomes.

Care needs to be taken with unanticipated abnormal results, as the patient may not be expecting a need to engage in follow-up, such as an abnormal lung mass on a clavicle x-ray. Patients undergoing an investigation of an abnormal finding (such as a biopsy of a mass) will likely be waiting for the results.
Clinical significance
Clinical significance does not just mean abnormal results (an INR of 1 is normal, but clinically significant for a Warfarinised patient). Clinical significance is relative, patient-specific, and will reflect the probability or severity of harm; and the timeframe in which harm might occur.
Informed refusal
There will be situations where a patient with capacity declines to follow clinical advice (informed refusal). This ends the recall, but careful documentation is required. You should consider whether to put an alert on file so that the failure to progress care can be reconsidered if the patient re-presents. It's different from a patient refusing to engage with a recall (who has not been clinically advised) where medico-legal responsibility for the recall has not been discharged.
Acting on third party results
Sometimes frustratingly, clinically significant results may be made available to a practice by a third party who has ordered the test and copied in the practice (e.g. hospital; other treating specialists; allied health practitioners). Where it is unclear who is responsible for follow-up, or whether the result has been actioned, it is good practice to presume that the result needs to be similarly managed as you would a test you had ordered, or clarification sought from the ordering clinician. Failure to do so can result in patient harm and medico-legal outcomes. Actioning the results can generate friction between the ordering and actioning clinicians.
Documentation
There should be documentation of a recall as it moves through the process. This includes the steps staff took to contact the patient, and any communication or advice outcomes. It can be very difficult to unravel the status of a poorly documented recall, and it may result in failure of follow-up.

It can be helpful to additionally document in the records that a result with dire clinical consequences requires discussion. Some practice software allows for a separate alert to be placed on the file, so that if the patient attended for another purpose, the next clinician is made aware of the outstanding recall.
Enacting the recall
There is no specific legal requirement as to the frequency and method of patient contact. Typically, three attempts, at different times, using any of the preferred patient contact methods, is recommended. Failure to contact might necessitate use of alternative contact methods. Contact is to alert the patient that they need to make a consultation booking (so it should not typically include clinical information). For contact difficulties, consider involving the treating doctor, as they are the one with the therapeutic relationship.

With ongoing contact failure, it may be necessary to contact nominated persons on the patient file. Information should be limited to either confirming contact details (and then using these) or passing on a need for the patient to make contact.

When a patient cannot be contacted, is refusing to attend, or has not attended within a clinically safe period, a failsafe communication is required to 'hand back' responsibility for follow-up to the patient.

This will typically involve sending a letter by registered post (as receipt will be confirmed to close the communication loop). You should include the result or issue of concern, the need for a clinical plan, and advice about the risks of follow-up failure. If the patient is unable or unwilling to return to the practice, you can suggest they provide this information to another doctor for follow-up or a second opinion.

Failure to confirm contact at this point likely necessitates specific advice – which may involve welfare checks, access to other location information sources, and contacting relatives.
Issues for specific parties
---
Initial treating doctor

Appropriate triage of clinically significant issues for follow-up is essential, including guidance as to the urgency. Consider placing a parallel alert or entry on file to inform other clinicians seeing the patient. Liability presumes that the person who orders a test (or recognises an issue) is responsible for ensuring the matter is followed up and that the patient is aware of the clinical significance. This responsibility can be delegated (e.g. to the practice by way of a recall).

It's helpful to educate patients on how they should expect to be alerted about results, or the need to attend for follow-up.
The practice

Develop a robust recall system, with clear lines of responsibility – how to enact a recall; mode and number of contact attempts; how inability to contact is escalated; documentation expectations; when a recall should be removed (after clinical communication of the issue occurs, or on clinical advice); managing urgency; and expectations where clinicians need to respond to software alerts.

In the absence of a clinical discussion with the patient, the recall should not be removed, except on advice from a clinician. Practice staff should routinely check that patient contact details are kept up to date. Regular 'sweeps' of the recall list are necessary, to pick up new recalls and those that have not resulted in clinical communication.

While patients can choose to opt out of receiving reminders and/or certain communication modes (e.g. SMS or third-party recall systems), it's not possible to opt out of receiving a recall for clinically significant results or issues unknown to the patient.
Other clinicians

Patients returning for care for other reasons can risk recall failure. The patient may fail to raise the recall issue (or be unaware) and unless the clinician is alerted, the consultation may proceed oblivious to the recall. The practice may then remove the recall, seeing that the patient 'attended'. Subsequent attendances may 'bury' the clinical recall issue in past consultations.

While there is no definitive legal obligation to look back at the prior consult, this is good practice (paper records used to make it much easier to do this) and it can reduce handover risk (especially in practices where patients are assigned to the next available practitioner). Failure to do so may be alleged to be negligent by plaintiff experts (opinion will depend on complex case by case analysis and circumstances), but the prior consultation may be of no assistance in alerting to the recall. Ignoring more sophisticated system alerts (e.g. that there is an active recall) will be of concern. There will be cases where the intermediate doctor has no way of knowing the pending recall, and responsibility will fall to other parties.
The patient

Courts are typically reluctant to make patients responsible for recall failure, unless there is good evidence that the patient was aware of the result and understood it's significance. Hence the importance of clearly documenting any communication that has occurred. Occasionally, patients can exhibit very challenging responses to a recall, but the courts recognise that once a patient is properly informed, further efforts to get them to comply with advice may be an exercise in futility.
Example letter

Dear Gwen

We are writing because we have not been able to contact you about a clinically significant result we have received. The result is included with this letter.

Your most recent blood tests have demonstrated that your kidney function is seriously impaired. This needs to be investigated (by way of blood tests and imaging) to determine what treatment is appropriate. Failure to manage this could result in life impacting health issues, and even life ending complications. It is also likely that there are treatments we can provide to assist you.

We want to assist you with this health issue and advise that you should make an appointment with us in the next week. Please let our receptionist know that you are responding to a recall letter, so we can make special arrangements to accommodate your care. Please let us know if there is some other issue which is making it difficult for you to return for further health care.

If for some reason you did not wish to return to our practice, please take this letter and the result to another GP, so your health issues can be properly managed. We can then arrange (with your consent) to transfer your records.

Your health and wellbeing is very important to us and we are worried that we have not been able to arrange for you to be seen.

Please let us know how we can assist you in progressing your care.

Yours sincerely

Stay updated with the latest medico-legal content
Subscribe to MDA National's biannual Member publication, Defence Update, for the latest medico-legal updates, articles and case studies.
---
Communication with Colleagues
,
Communication with Patients
,
Clinical
,
Complaints and Adverse Events
,
Medical Records and Reports
,
Practice Management
,
Technology
,
Dermatology
,
General Practice
,
Intensive Care Medicine
,
Obstetrics and Gynaecology
,
Ophthalmology
,
Psychiatry
,
Sports Medicine
,
Surgery
,
Physician
,
Geriatric Medicine
,
Cardiology
,
Plastic And Reconstructive Surgery
,
Radiation Oncology
,
Paediatrics
,
Gastroenterology