Articles and Case Studies
Not worth the paper it's written on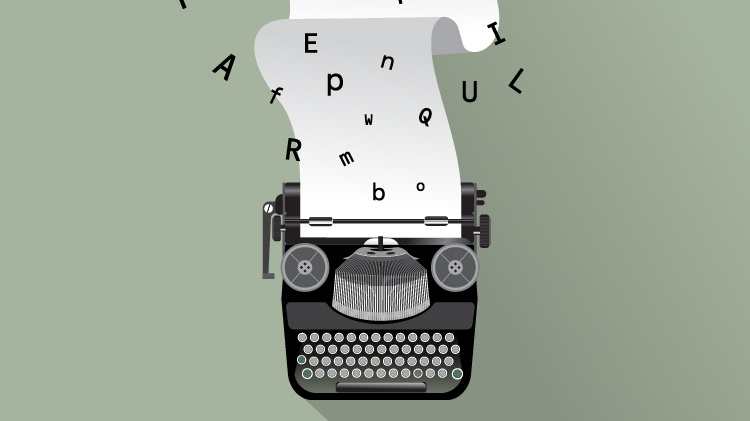 Most disclaimers are not worth the paper they are written on – and you may be causing a lot of unnecessary angst over a request for notes if you use them inappropriately.
Case study
Helen, the practice manager at a small suburban GP clinic, calls the medico-legal team at MDA National.
We've received a really formal looking letter from the Office of the Information Commissioner. It says we may be investigated if we don't provide the medical records to one of our patients.
The matter arose because a long-term patient of the practice had an ongoing claim against the local council for a slip and trip on the library steps. One of the concrete steps broke, and it hadn't been repaired despite numerous requests.
Mrs Jones, a 78-year-old widow, fractured her ankle coming out of the library and she was still experiencing ongoing pain and difficulties walking.
Mrs Jones engaged lawyers who wrote to the practice and asked them for a copy of their client's medical record. The practice took their time, but eventually obliged and sent all the consultation notes and test results they had on file. The lawyers wrote again and asked why the reports from the orthopaedic surgeon were not included in the notes.
I told them the letters from the surgeon were marked private and confidential – not to be released to a third party – and therefore they were not entitled to them. They would have to ask the surgeon.
The lawyers wrote back and advised Helen that the orthopaedic surgeon had closed his practice and was now living overseas. They further explained that under the privacy legislation, medical records in their keeping should be released to the patient, upon request, unless one of the privacy exceptions applies. The lawyers had tried, unsuccessfully, to obtain a complete set of notes for over a year, and said they would take the matter further if the practice didn't comply with their client's request.
The doctor completely agreed with me. If the correspondence is marked private and confidential, we can't release the reports without the surgeon's permission. Now we've received this letter!
Patients are entitled to access the health information you hold about them regardless of who authored particular documents, or who 'owns' the record. This means that, unless an exception applies, you must give a patient access to information you hold that you received from other health service providers, such as specialist reports.

Source: Guide to Health Privacy, Office of the Information Commissioner (OAIC)
Disclaimers
Most disclaimers have no practical application. Doctors gather medical records from a number of sources. In addition to the progress notes they generate themselves, we often see pathology results, radiology reports, letters from specialists and allied health providers, or notes transferred from past practices. If the information relates to the patient's personal health information, it then forms part of the medical record you hold for that patient.
Under the privacy principles, patients are entitled to access their personal health information (with limited exceptions). Writing "private and confidential" or "not to be released to a third party" has no standing, and it potentially puts other doctors in breach of the privacy legislation when they follow the disclaimer on the report and unlawfully refuse the patient access to their records.
Exceptions to a release of notes
If a patient has provided consent to release their records, there are very few grounds on which release can be refused. One exception is where you reasonably believe giving access would pose a serious threat to the life, health or safety of any individual, or to public health or public safety.
It's up to each doctor or practice to determine whether a request for notes should be actioned, or whether a legitimate exception applies. If you're treating a vulnerable patient and concerned that a release of a psychiatric report without appropriate boundaries (i.e. the use of an intermediary) could result in serious harm to the patient, you could consider contacting the author for further information.
Legal professional privilege (LPP)
LPP can only be claimed by lawyers – yet we still see a number of specialist reports with "legal professional privilege" or "privileged" written across the top.
LPP is a rule of law that protects the confidentiality of communications made between a lawyer and their client. The privilege belongs to the client, and may only be waived by the client. It's not a privilege that can be claimed by a doctor on a medical report – unless the report is written in direct response to a request made by a lawyer under LPP.
If you're ever unsure whether the document in question is subject to LPP legitimately claimed by a lawyer – or another doctor has claimed LPP erroneously – we recommend that you contact our Medico-legal Advisory Services team for advice.
Stay updated with the latest medico-legal content
Subscribe to MDA National's biannual Member publication, Defence Update, for the latest medico-legal updates, articles and case studies.
---
Communication with Colleagues
,
Confidentiality and Privacy
,
Medical Records and Reports
,
Practice Management
,
Anaesthesia
,
Dermatology
,
General Practice
,
Obstetrics and Gynaecology
,
Ophthalmology
,
Practice Manager Or Owner
,
Psychiatry
,
Sports Medicine
,
Surgery
,
Physician
,
Geriatric Medicine
,
Cardiology
,
Plastic And Reconstructive Surgery
,
Radiation Oncology
,
Paediatrics
,
Gastroenterology