Articles and Case Studies
The journey through medical professionalism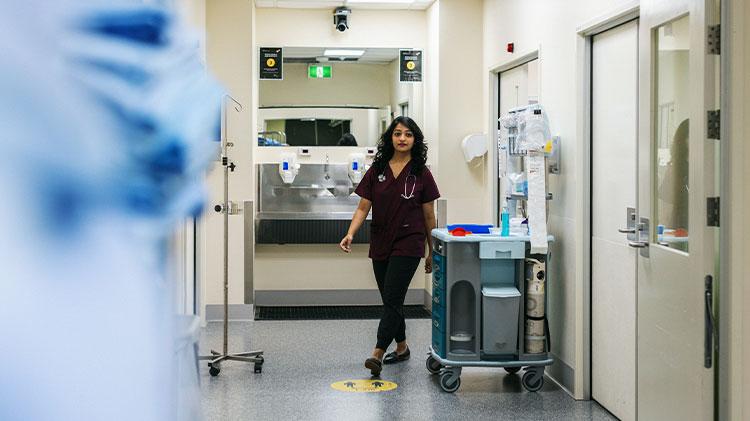 Professionalism for doctors in training (DiTs) is something not entirely embedded within us during our earlier medical school education or junior training. It does, however, become more well developed as our careers progress, and the journey throughout medicine teaches us some important life lessons. Unfortunately, it's the issues related to professionalism that usually end up getting us doctors into sticky situations.
Professionalism, for many, starts during that first year as a doctor on the wards. However, it's often hard to define what medical professionalism really looks like. It's the first time you develop this sense of responsibility and the realisation that the decisions you make as an individual have the potential to significantly impact someone else's life – either positively or negatively.
As we progress through medical training to become registrars, our sense of responsibility increases. As we approach the glorified years of becoming a consultant, we begin to realise we're now almost entirely responsible for our patients' outcomes.
Professionalism engenders the ability and willingness to ensure the best possible patient outcomes:
It's about realising the great privilege we have to be truly involved in the most sensitive parts of an individual's life, and respecting that privilege.
It means doing your best to put yourself in someone else's shoes, communicating with them, and facilitating their health care in the safest and most culturally-aware way possible.
It means looking after yourself to ensure you're best able to look after the patients you care for.
It's about recognising our own differences and biases, and ensuring these don't inadvertently interfere with the care we provide.
It's working in a collaborative team-based manner that supports a positive culture, which is ultimately better for patient safety and quality of care, while also protecting the wellbeing of other healthcare professionals.
It's the times where we identify issues or problems within our healthcare system, and take leadership to contribute to the solutions.
As we DiTs experience the real-life struggles of training in a highly pressurised and often resource-poor environment, we continue to develop this sense of professionalism and professional identity.
The Junior Doctor Advisory Committee (JDAC)

I have the privilege of serving as Chair of MDA National's JDAC – an important platform to help us understand the issues relevant to DiTs. The Committee has been discussing how we can best support our DiT Members on their own journey of developing professional skills and identity. We have also contributed to MDA National's professional development education series.

We hope to contribute to this growing field of embedding professionalism more consistently and thoroughly within our medical education and training systems. We welcome any feedback on this topic.

You can contact your local JDAC member through your state office: mdanational.com.au/contact-us.
Stay updated with the latest medico-legal content
Subscribe to MDA National's biannual Member publication, Defence Update, for the latest medico-legal updates, articles and case studies.
---
Communication with Colleagues
,
Communication with Patients
,
Employment Essentials