Articles and Case Studies
Medicare update - prescribed patterns of service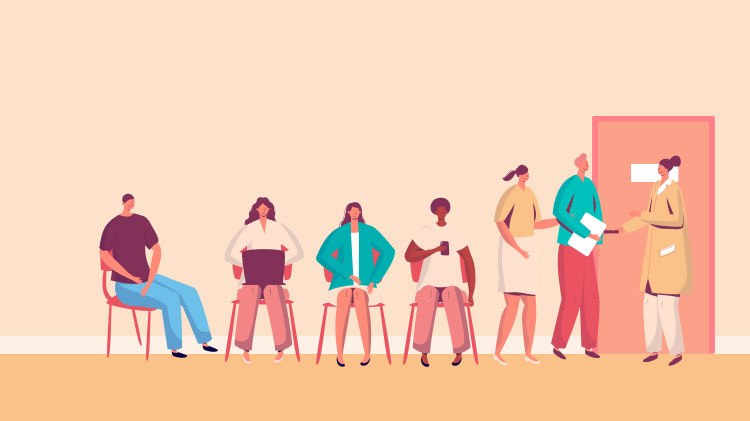 Recent changes have been made to the existing prescribed pattern (80/20) rule, and a new 30/20 rule has been introduced.
Changes to the 80/20 rule
Many GPs are aware of the 80/20 rule in which a medical practitioner is considered to have 'engaged in inappropriate practice if they have rendered or initiated 80 or more relevant professional attendance services on each of 20 or more days in a 12-month period'. Practitioners who breach the 80/20 rule are referred to the Professional Services Review (PSR), which may take into account some exceptional circumstances.1
From 1 July 2022, telehealth services including telephone and video consultations are now also included in the 80/20 rule.
The 80/20 rule is based on the number of services per day, which may exceed the number of patients seen. Relevant services generally include Group A GP and OMP attendances, but do not include A44 COVID-19 vaccine suitability assessments or A46 COVID-19 management support service items. Group A13 and Group A21 public health and emergency physician attendances are also included.
See the Department of Health and Aged Care (DHAC) factsheet for more information.
The new 30/20 rule
A new prescribed pattern of service, the 30/20 rule, came into effect on 1 October 2022. It applies to telephone attendances provided by consultant physicians and GPs. A medical practitioner who renders or initiates 30 or more relevant phone services on each of 20 or more days in a 12-month period will be referred to the PSR. Of note, phone item 91836 (equivalent to face-to-face item 119 consultant physician, minor attendance) is included in this rule.
For more information, visit the Federal Register of Legislation.
Consultant Physicians: do you know what MBS items 132 and 133 require?
Is a 132 a long consult, with the 133 being a subsequent consult? Unfortunately not, and many doctors have recently received a voluntary compliance letter from the DHAC. Voluntary compliance (aka Review and Act Now) is the least serious form of a Medicare/DHAC review, but it needs to be taken seriously – as this is your first opportunity to review and (possibly) repay items billed in error. Audits further along the system are more onerous with increased penalties.
What are the 'rules' for a 132?
An MBS item 13222 is more than an assessment and consultation. It's designed to produce a 'consultant physician treatment and management plan of significant complexity … and provided to the referring practitioner' and has a significant amount of detail required to meet the item descriptor – including that the patient must have a minimum of two morbidities, and a minimum attendance of 45 minutes.
Associated Note AN 0.2333 provides comprehensive information regarding the compliance requirements for items 132 and 133.
The explanatory note refers to 'longer term management' which is part of the requirements for these plans to 'provide a longer-term consultant physician treatment and management plan, listing alternative measures that might be taken in the future…'.
References
Department of Health and Aged Care. Prescribed pattern of services (the 80/20 rule) – Exceptional circumstances.
Stay updated with the latest medico-legal content
Subscribe to MDA National's biannual Member publication, Defence Update, for the latest medico-legal updates, articles and case studies.
---
Practice Management
,
Regulation and Legislation
,
Dermatology
,
General Practice
,
Practice Manager Or Owner
,
Physician
,
Geriatric Medicine
,
Cardiology
,
Paediatrics
,
Gastroenterology