Articles and Case Studies
The Intern Oath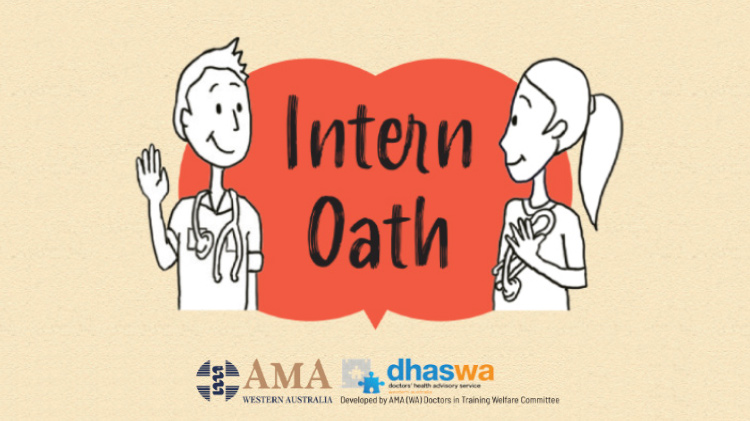 The Intern Oath is an important reminder for doctors to avoid burnout, take care of their mental health, and to cope with work and study in a demanding professional culture.
I swear in the presence of my capable & esteemed colleagues I will...
Look after myself and my colleagues in the face of adversity and 80 unfinished discharge summaries.

Speak up against bullying, harassment or unprofessional behaviour in my workplace.

Stay at home when I am sicker than my patients.

Be hydrated enough not to initiate MET calls for my low urine output.

First take my own pulse in an emergency, and check on my colleagues' wellbeing as part of post-resuscitation care.

Ask for help of I am struggling, having a bad day, or having difficulty responding to 11 simultaneous pages.

Prioritise my allocated education time over non-urgent administrative tasks.

Not feel guilty over taking my half day or claiming hard-earned overtime, and support my colleagues to do the same.

Be a doctor to everyone but NOT my family, friends or to myself.

Have my own GP and prioritise my physical and mental wellbeing to set a good example, and to protect my patients.

Download your copy of the Intern Oath which you can print as a handy reference.
Republished from the AMA(WA) Intern Guide 2021.
Credits
Doctor drawings by Dr Sarah Newman
Stay updated with the latest medico-legal content
Subscribe to MDA National's biannual Member publication, Defence Update, for the latest medico-legal updates, articles and case studies.
---
Doctors Health and Wellbeing