Articles and Case Studies
Connecting the dots between sports & medicine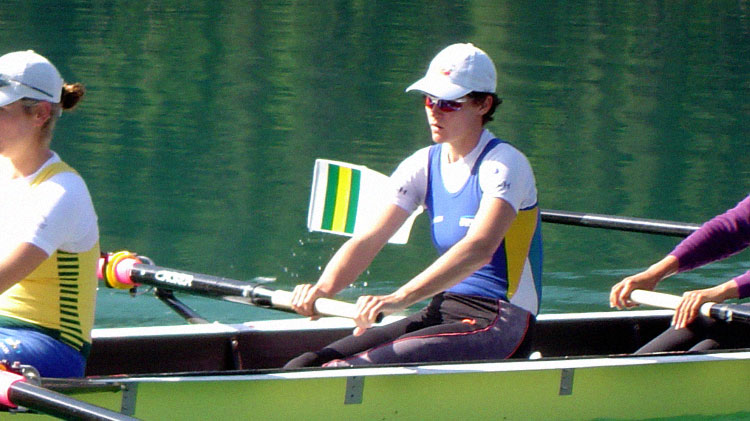 The sport of rowing provided me with many non-clinical skills and attributes which I've been able to transfer into medicine, and these have certainly helped make me a better doctor.
Watching the Tokyo Olympics and Paralympics this year provided both relief and joy from the current COVID-19 situation worldwide. For me, as an Olympic rower, having competed at the Sydney and Athens Games, it was a time of reflection on achievement, success, and the overlaps between my sporting and medical careers.
I fell in love with the sport of rowing when I first picked up an oar in 1994, in my final year of an undergraduate science degree. Over the next couple of years, I progressed through the ranks and was selected for my first national team in 1999, and subsequently in the women's quadruple scull for the Sydney Games and the women's eight in Athens.
Following the Athens Games, I had planned to retire from rowing and switch careers. That's when I started a graduate medicine degree, which eventually led me to my current role as a consultant radiation oncologist.
The overlaps between sport and medicine may not be immediately apparent. Of course, the goals of elite rowing to win a race or medal seem quite superficial in comparison to the humanitarian goal of patient care.
But there are a number of skills and characteristics common to both professions – including the ability to perform in high pressure environments, high levels of motivation, sacrifice, goal setting, intensive training and skill development.
Four-year cycles and setting goals
Rowing, as an Olympic sport, works in four-year cycles leading up to each Olympic Games event. In the intervening years, there are large goals such as team selection and performance at world championships – and smaller goals on a weekly and daily basis, including ergometer times, on-water speeds, and perfecting the rowing technique.
I've used this same approach of goal setting in my medical career. The bigger goals have also been in four-year blocks – four years at medical school, eight years as a JMO and registrar, and now embarking on the first four-year cycle as a consultant. Each of these cycles was broken into smaller segments or goals which needed to be achieved to progress to the next stage – exams, case reports, research, etc.
At every stage, I needed a plan or timetable to ensure each activity was completed appropriately. This was particularly important when preparing for fellowship exams while juggling work and family life.
The ultimate team sport
Rowing is often referred to as the ultimate team sport – as all crew members need to support one another and row in perfect synchronisation for the boat to glide through the water at maximum speed. Aside from my crew mates, there were other essential team members who got us to the start line, including coaches and medical support personnel.
Each member of the team was vital for peak performance, just as teamwork in medicine is also crucial. In my day-to-day work as a radiation oncologist, I am only one part of the broader team needed to support a patient through their care.
Interactions with other doctors including surgeons, medical oncologists and a range of medical specialists ensure patients receive appropriate treatment in a timely and coordinated manner. Within a radiation oncology department, I work with a team of radiation therapists, physicists, nurses, allied health and admin staff who all play an essential role in patient care.
Physical and mental stimulation
In both my rowing days and now as a doctor, I recognised the importance of having balance in my life. When possible, while rowing, I also worked part time. This provided me with an outlet outside of sport and gave me much needed mental stimulation. Since working in medicine, I've continued to remain active and participate in sport – whether rowing, running, cycling, or just spending time outdoors.
As doctors, we're often explaining the benefits of being active to our patients. And there's a growing body of evidence showing improved outcomes in cancer patients who exercise regularly. This is an area I'm keen to expand on as I build my practice over the next few years.
The sport of rowing provided me with many non-clinical skills and attributes which I've been able to transfer into medicine, and these have certainly helped make me a better doctor.
Stay updated with the latest medico-legal content
Subscribe to MDA National's biannual Member publication, Defence Update, for the latest medico-legal updates, articles and case studies.
---
Communication with Colleagues
,
Radiation Oncology