Articles and Case Studies
How to write a medico-legal report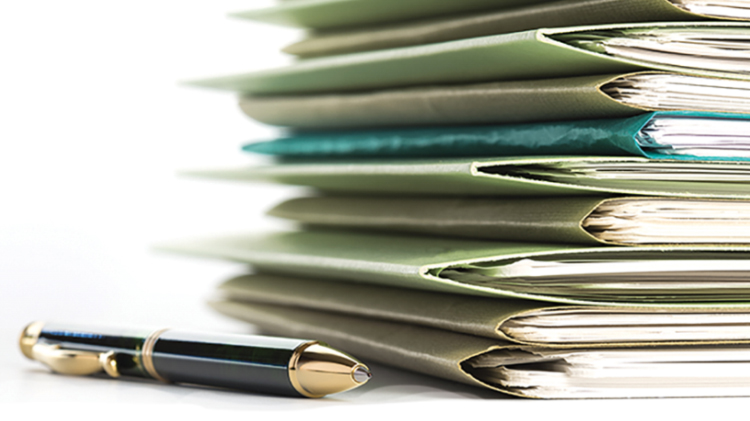 Doctors receive requests for treating doctor reports from a variety of sources including patients, their lawyers, insurers, employers, and the police. These are important documents and should be completed with care.
Am I obliged to provide a treating doctor medico-legal report?
There is rarely a legal obligation to provide a medico-legal report, although some statutory bodies (e.g. Ahpra, Workcover) can require the preparation of a report in certain prescribed circumstances.
A treating doctor has a professional and ethical obligation to assist by providing factual information concerning a patient's condition or injury to the patient's legal advisers or, with the patient's authority, to other nominated third parties. You may be asked to provide your clinical opinion based on your knowledge of the patient, and the circumstances leading to the request.
Consent
Unless compelled by law, consent should be obtained from the patient (or their parent/guardian) before any personal health information is released. It is recommended that consent is obtained prior to the report being prepared.
Format for the report
It can be useful to include headings or numbering if the report is long. It is appropriate to include each of the questions you have been asked, with your responses below, so that the report can be read as a "stand alone" document.
A suggested format for a medico-legal report includes:
your credentials, including professional address, qualifications, experience and position at the time you were involved in the patient's care
the requesting party's name, the date of the request, the purpose of the report, and the date of the authority
the patient's name and date of birth
medical facts in chronological order:

presentation (history and symptoms)
examination findings
investigations
provisional diagnosis
treatment/management
current condition
prognosis

your response to any specific questions
your clinical opinion (where appropriate)
your signature and the date the report was completed.
If you have no independent recollection of your management of the patient, the information in your report will be based solely on what is recorded in the medical records (e.g. 'I have no independent recollection of my involvement in the patient's care. According to the medical records, the patient presented on [date]. I recorded the following history…'). You may be asked to provide a report where several colleagues have also treated the patient. This should be noted at the outset.
The extent of the medical information included in the report will depend on the nature of the report and is a matter of clinical judgement for the author.
Information that is not relevant to the report need not be included, but relevant matters must not be omitted. If the patient only consents to certain portions of the relevant information being released, then you should consider whether this a withdrawal of consent and advise the requesting party that consent has been withdrawn. Gratuitous comments, and information about third parties, should generally not be included e.g. "he attended with his wife who is a claims manager at an insurance company and knows all about Workcover"
Preparation tips
Allocate time to review requests and prepare reports. Rushing or trying to attend to this important task between patients is not good practice and increases the risk of providing a sub-standard report.
Practices can assist by having clear policies around requests for reports. This might include a minimum timeframe for a report (e.g. 14 days), a schedule of fees, and a requirement for pre-payment prior to the release of the report.
If you are unsure about fees, you can use your normal hourly rate, or you can consult your professional body. The RACGP guide; AMA NSW and Law Society schedule of fees can be useful guides. Statutory bodies who can direct the provision of a report often have a prescribed fee schedule which may be provided with the direction or order.
Before commencing work on a report, consider the amount of work involved and provide a cost estimate so the fee can be agreed before you start drafting the report.
Ideally, the report will be prepared in response to a written request or direction accompanied by an appropriate authority from the patient, or a legal direction to prepare the report. You can decline to respond to questions which are outside of your scope of knowledge or your area of expertise.
Be familiar with the difference between a medico-legal report by a treating doctor, an expert opinion, a letter of support or a police statement.
Be familiar with your professional obligations (see below).
Be clear on the nature and purpose of the report and the expected audience. Clarify with the requesting party if you are unclear and discuss any unresolved concerns with MDA National.
Refer to the medical records, and don't rely on your memory or information provided by the requesting party. It is acceptable to include information provided in the records by other doctors - for example if a colleague saw the patient while you were on leave - provided you make the reference clear.
You should address the report to the requesting party, and not "to whom it may concern". If you don't have a specific addressee, you can address the report to the patient.
Professional Obligations
Good medical practice: a code of conduct for doctors in Australia states that:
The community places a great deal of trust in doctors. Consequently, doctors have been given the authority to sign a variety of documents, such as a Medical certificate of cause of death (death certificates and sickness certificates on the assumption they will only sign statements that they know, or reasonably believe, to be true.
Good medical practice involves:
10.9.1 Being honest and not misleading when writing reports and certificates and only signing documents you believe to be accurate.
10.9.2 Taking reasonable steps to verify the content before you sign a report or certificate and not omitting relevant information deliberately.
10.9.3 Preparing or signing documents and reports if you have agreed to do so, within a reasonable and justifiable timeframe.
10.9.4 Making clear the limits of your knowledge and not giving opinion beyond those limits when providing evidence.
Legal obligations
A number of courts have an Expert Witness Code of Conduct, which a person must comply with in order for their report and evidence to be admissible in court. These codes are applicable to a medical expert who is providing an opinion at the request of one of the parties in the matter before the court. In most cases, these doctors will be independent medical experts who have had no direct involvement in the care of the patient.
On occasion, however, a treating doctor may be asked to provide a report and abide by the Expert Witness Code of Conduct. If you are asked to abide by the Expert Witness Code of Conduct, you should ask the requesting party to provide you with a copy of the relevant code and seek advice if you are unsure of your obligations. Requirements in an Expert Witness Code of Conduct vary in different jurisdictions but often reference your duty to the court, and the required format of the report.
It is important to be aware that any opinions expressed in a medico-legal report may be publicly tested and challenged in court. The weight given to the opinion will generally depend on the expertise and experience of the author. As outlined above, a treating doctor should only provide an opinion which is within their expertise and knowledge. There may be times when a treating doctor feels it is inappropriate to provide an opinion and may agree to provide factual information only. An independent expert medical opinion may then be sought, based on the facts provided by the treating doctor and/or the medical records.
Tips and traps
Ensure that you are legally compelled or have the patient's permission to provide a report. The most common cause of complaints arising from the provision of treating doctor medico-legal reports is a breach of confidentiality and privacy. Special care needs to be taken in Family Court matters where you may have treated both parties and you are asked to prepare a report by one of your patients involved in the proceedings. It is essential that your report does not divulge any information you have received from any other patient.
Prepare your report within a reasonable time frame – if necessary, discuss this with the party who has requested the report.
Always refer to your medical records when preparing the report.
Remember that you may be cross-examined on your report – only write what you would be prepared to say under oath in court.
Do not alter your report at the request of your patient or a third party – if you receive additional information, or you need to correct an error, provide a supplementary report.
Explain medical abbreviations, terms and concepts in plain English.
Avoid the use of legal terminology.
Do not record the patient's history of events as 'fact' – e.g. 'When asked what happened, Mr A said he was hit by a car' not 'Mr A was hit by a car'; and 'In my opinion, Ms B's depression has been caused by the reported behaviour of her husband' not 'The behaviour of Ms B's violent and aggressive husband has caused her depression'.
Differentiate fact(s) from opinion(s).
Beware of providing an opinion that is beyond your knowledge or expertise.
Do not act as an advocate for your patient – you should not deliberately omit any relevant information.
Avoid emotive language.
Seek advice from your medical defence organisation if you have any concerns.
Stay updated with the latest medico-legal content
Subscribe to MDA National's biannual Member publication, Defence Update, for the latest medico-legal updates, articles and case studies.
---
Medical Records and Reports
,
Practice Management
,
Anaesthesia
,
Dermatology
,
Emergency Medicine
,
General Practice
,
Intensive Care Medicine
,
Obstetrics and Gynaecology
,
Ophthalmology
,
Pathology
,
Practice Manager Or Owner
,
Psychiatry
,
Radiology
,
Sports Medicine
,
Surgery
,
Physician
,
Geriatric Medicine
,
Cardiology
,
Plastic And Reconstructive Surgery
,
Radiation Oncology
,
Paediatrics
,
Independent Medical Assessor - IME
,
Gastroenterology