Articles and Case Studies
Minimising vaccination errors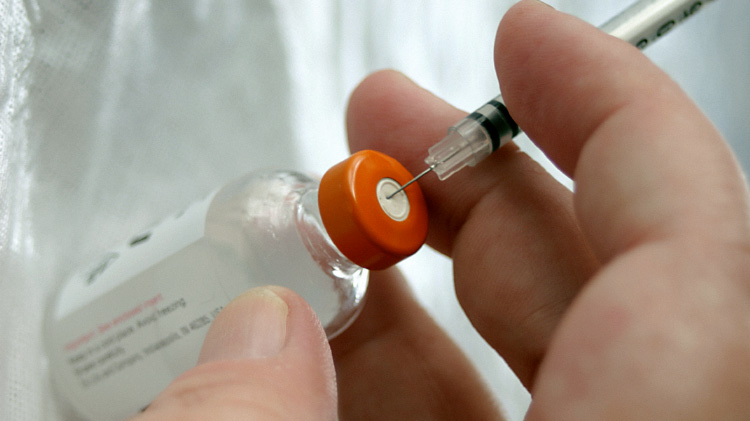 MDA National has received an increasing number of calls and formal complaints regarding vaccination errors, which can be distressing to patients, parents and practitioners.
This increase may be due to an ever changing and increasingly complex national immunisation schedule and public awareness regarding immunisation. Most errors occur either during vaccine selection and preparation, or history checking and scheduling.1
What can you do to limit errors?
Preparation
Check patient details:

three points of ID, especially DOB for children to ensure the correct age and schedule

the correct patient file

previous immunisation history.

Pre-vaccination assessment of the patient – if this is done by a nurse with a doctor involved, then the doctor should confirm no contra-indications noted and document the required vaccine order.

State-appropriate national immunisation schedule – keep an up-to-date schedule visible to confirm the vaccination order. All states and territories have their own legislation and requirements which you must comply with.

Child vaccinations – view the child's state health record with the parent or guardian to explain which immunisations are due to be given and the procedure that the clinic follows.

Seek informed consent:

discuss the benefits of the vaccine (e.g. influenza type covers various strains)

discuss limitations (e.g. influenza vaccine won't prevent all respiratory virus)

discuss more common potential side effects (e.g. fever, tenderness at injection site)

discuss unlikely potential side effects (e.g. anaphylaxis)

answer any questions or concerns.
Assemble the vaccines – wherever possible, have a second clinician to check, and check again that you have the correct vaccines including the expiry date.

Use correct infection control standard protocols – patients notice when practitioners don't wash their hands!

Labelling in vaccine fridge – have different vaccines clearly separated, don't rely on container labels having correct contents.

Check vaccine expiry dates regularly.
Vaccine administration
The injection site is dependent on age.

If the patient is a child, ensure they are in a safe and appropriate position with the assistance of a parent or guardian.
Post vaccination
Provide the patient or guardian with a common reactions sheet.

Complete all documentation including batch numbers and the site of the vaccine administration.

Advise the patient or guardian when the next vaccinations are due and add a reminder on your system.

Monitor the patient for any adverse reactions for 15 minutes before discharge.
Vaccine intervals
The National Immunisation standard protocol is a four-week interval between vaccines. The Australian Immunisation Handbook section on 'Principles of catch-up vaccination' states the following:2
As a general rule, healthy individuals can receive inactivated vaccines at any time before or after, or at the same time as, all other vaccines registered in Australia. Please refer to disease-specific chapters for exceptions. People can receive multiple live parenteral vaccines either at the same time or at least four weeks apart.
Practice responsibilities
Ensure practice vaccine protocols are up to date and appropriate.

Nurses should have completed appropriate courses and attended annual updates.

All clinical staff must have appropriate professional indemnity insurance.

Vaccines must be stored appropriately, with clear labelling, temperature log, etc.
Billing
If billing via the MBS, the doctor must consult with the patient. The usual consultation criteria apply.


More resources
Department of Health
National Immunisation Program Schedule
health.gov.au/health-topics/immunisation/immunisation-throughout-life/national-immunisation-program-schedule
State and territory immunisation contacts
health.gov.au/health-topics/immunisation/immunisation-contacts#state-and-territory-health-services
Immunisation
health.gov.au/health-topics/immunisation
National Vaccine Storage Guidelines – Strive for 5
health.gov.au/resources/publications/national-vaccine-storage-guidelines-strive-for-5
NCIRS
Fact sheets, FAQs and other resources
ncirs.org.au/health-professionals/ncirs-fact-sheets-faqs
Enhancing data quality of vaccination encounter records: tips and tricks
ncirs.org.au/fact-sheets-faqs/enhancing-data-quality-of-vaccination-encounter-records
References
Lang, Ford, John, Pollard & McCarthy.

Immunisation errors reported to a vaccine advice service: intelligence to improve practice. Quality in Primary Care 2014;22:139–46.
Department of Health. Australian Immunisation Handbook. Catch-up vaccination: immunisationhandbook.health.gov.au/catch-up-vaccination
---
Clinical
,
Complaints and Adverse Events
,
Consent
,
Practice Management
,
General Practice
,
Physician
,
Paediatrics