Articles and Case Studies
Volunteering at events - what you need to know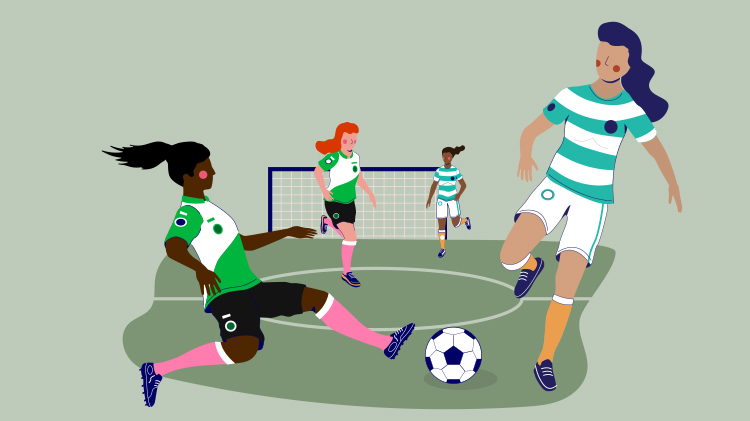 Your daughter's football team is travelling interstate and the coach has asked you whether you can act as their team doctor. What should you consider before you agree?
Doctors are often asked to help at events which could be for small local community clubs and organisations, or on a larger scale. Whether you're undertaking a paid or volunteer role, it's important to consider whether you have the qualifications, skills and experience for the health care you'll be expected to provide.
Consider potential medical problems that could arise
Depending on the type of event, you'll need to consider the range of medical problems you may be faced with. This may differ depending on the type of event – for example, at a sporting event you may need to be prepared to manage a wide range of conditions from traumatic injuries to a cardiac arrest. At a music festival, you might see heat-related illness and possible drug overdoses.
Whatever the role, it's important to recognise and work within the limits of your competence and scope of practice.1
Ensure you have equipment and support available
As well as having the appropriate skills and experience, you'll want to check that you have suitable equipment and support available. This may involve finding out what facilities and equipment will be provided by organisers, and the policies and procedures that will be in place. It will help to be aware of and familiarise yourself with local health services and support, including ambulance services.
Maintain your professional responsibilities
If you're involved in managing a medical problem at an event, your professional responsibilities of obtaining consent and maintaining confidentiality continue. Ensure you keep medical records of the health care you provide in case you're asked to provide information on this later.
Volunteering at an event is different to a Good Samaritan act where a doctor is called to provide medical care in an emergency and there was no prior expectation to provide healthcare services. In either situation, you should consider your own safety and skills, and work within the limits of your competence in providing care.3

Before agreeing to help at an event, check whether indemnity cover will be provided by the event organisers. If not, please contact MDA National to check whether your current membership will indemnify you for this.




References
1. Good medical practice: a code of conduct for doctors in Australia: 2.2.1 Recognising and working within the limits of your competence and scope of practice
2. MDA National. Good Samaritans, Jan 2010
3. Good medical practice: a code of conduct for doctors in Australia: 2.5 Treatment in emergencies
Communication with Patients
,
Clinical
,
Complaints and Adverse Events
,
Technology
,
Emergency Medicine
,
General Practice
,
Intensive Care Medicine
,
Sports Medicine
,
Physician
,
Paediatrics