Articles and Case Studies
Optimising telehealth for you and your patients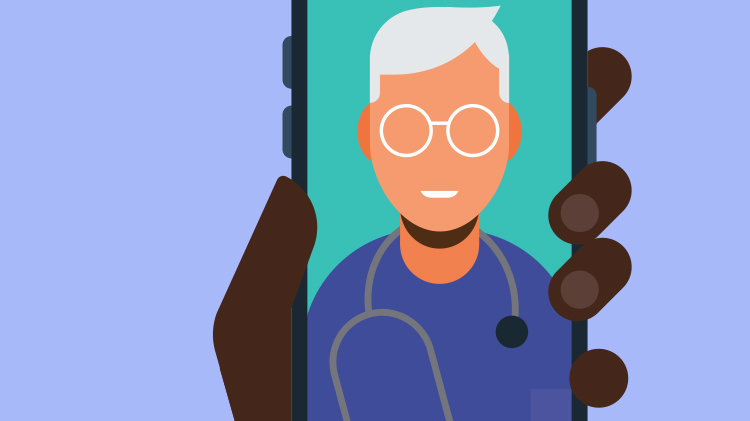 Optimising telehealth for you and your patients
Are you transitioning your practice to working in telehealth? Our guest author and telehealth expert, Dr Shannon Nott, provides some practical information to get you started.
Selecting your platform
The market is full of options for videoconferencing (VC) and it can be confusing to figure out which one to use. Long story short is that you should invest in one that suits your needs. Here are some considerations for purchasing a platform:
Support:

Can you get tech support when you need it? Are there additional costs? What education/advice will your provider give you?

Broadband speed:

What's the optimal speed for your platform? Do a

speed test

and pay attention to download and upload speeds (most providers are optimal at a minimum of 2mbps up and down). Remember that high ping = increased lag time.

Waiting rooms:

Will your provider provide a virtual waiting room? This will significantly help you to manage patients and allow people to be 'placed' in the virtual waiting room until you're ready for them.

Browsers:

Some platforms work better on different browsers. Ask your provider for their recommended browser and use that. Make sure you advise your patients too!

Security:

Most providers have encrypted end-to-end transfer of data; make sure yours has this as a minimum. Ensure that any data stored on a personal device is deleted or encrypted using a commercial application.

Useability:

Is it simple? Odds are that if you're struggling with it, your patients are too! Also, ask your practice provider if there are VC providers compatible with your practice scheduling systems (e.g. can your practice software schedule for telehealth?).
Patient engagement
Remember that if you're new to telehealth, it's likely your patients are too. As with all aspects of medicine, good communication is key to making telehealth work:
Patient information:

Provide either patient information sheets or information on your website about telehealth. It's important to advise patients on what to expect, what your limitations are and how to access telehealth.

Practice staff:

Ensure your staff are familiar with your VC platform and can offer first timers support in logging in and/or do a practice run prior to their first consultation

Feedback:

Ensure you've developed systems to seek feedback (good and bad) from patients.
It's important to think through some of these areas as you get started with telehealth. Spending a bit of time upfront will save you a lot of time (and potential heartache) as you move forward.
About the author
Dr Shannon Nott is the Rural Director of Medical Services for Western NSW Local Health District. In 2014, Shannon was awarded a prestigious Churchill Fellowship, an opportunity to travel through Canada, USA and Brazil looking at ways in which technology can improve health outcomes in rural and remote communities.
Since then, Shannon has contributed to the advancement of virtual health care across the country. He is currently on the World Health Organisation's Roster of Digital Health Experts and has been established as NSW Health's Clinical Lead for the virtual health response to COVID-19. He is also a part of NSW's Telehealth Strategic Advisory Committee and a member of ACRRM's Digital Health Committee.
Communication with Patients
,
Technology
,
Anaesthesia
,
Dermatology
,
Emergency Medicine
,
General Practice
,
Intensive Care Medicine
,
Obstetrics and Gynaecology
,
Ophthalmology
,
Pathology
,
Practice Manager Or Owner
,
Psychiatry
,
Radiology
,
Sports Medicine
,
Surgery
,
Physician
,
Geriatric Medicine
,
Cardiology
,
Plastic And Reconstructive Surgery
,
Radiation Oncology
,
Paediatrics