Articles and Case Studies
Hard Lessons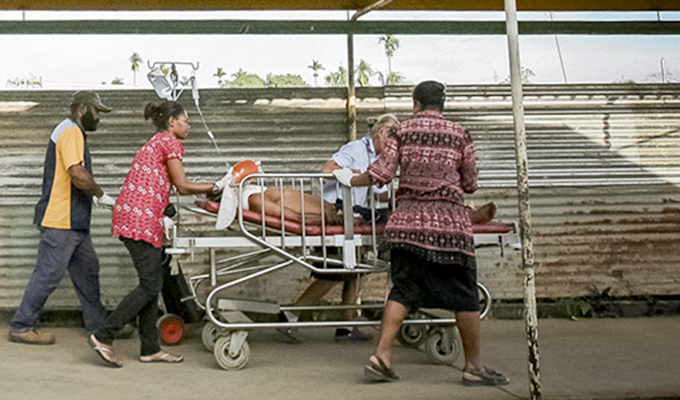 At barely 120 miles north to south and 80 miles east to west, it is approximately 10 per cent of the size of the UK.

I made mistakes last time. Perhaps that's inevitable, but I wish it wasn't the case. After 15 years of medical training, I thought it would be easy to translate my skills to a new environment. It's not as if human physiology changes when you cross a border.
As it turns out, scientific principles may not differ, but plenty of other things do. When I undertook my first substantial volunteer assignment – as Visiting Clinical Lecturer in Emergency Medicine at Divine Word University in Madang, Papua New Guinea (PNG) – I spent a portion of my time supervising students and junior staff in the Emergency Department (ED) of Modilon General Hospital. I learned that what works in Australia doesn't necessarily work in PNG.
Ben's story
I vividly remember one patient, Ben.* He presented with a descending paralysis nearly 24 hours after a snake bite. His airway was compromised and his respiratory effort poor.
There was no functional intensive care unit in Madang, and only in rare and specific circumstances would patients be intubated. They would then be supported in the operating theatre's recovery suite or 'private ward', a wing usually reserved for VIP patients. The local emergency physician and I quickly decided that Ben needed this level of care.
The intubation went smoothly. He received anti-venom because it was in stock that week. Basic monitoring was implemented. Care was handed over to the inpatient team. We updated his family members.
Ben died a few hours later. We only found out about this when we enquired about his progress.
It wasn't the news we expected to hear. Ben's emergency care had been timely and effective, despite the department's extremely limited resources. His presentation even provided an opportunity for teaching – we had demonstrated the intubation process and discussed snakebite treatment.
I was never able to find out exactly why he died. There are many potential explanations, but fundamentally, the environment wasn't equipped to support someone in such a vulnerable state.
I've thought about Ben a lot since then. What could and should we have done differently?
Lessons learned
I've learned that, in these challenging and resource-constrained environments, less is often more. Rather than a plastic breathing tube, Ben may have been better served by the lateral recovery position and an oxygen mask. That approach would have had significant risks, but it might have limited his exposure to iatrogenic injury. First, do no harm.
I've also realised the importance of systems of care. Hospitals are complicated pieces of machinery, and all the parts are interconnected. There is little value in developing components in isolation.
Although clinical care was not the focus of my work in PNG, Ben's case is illustrative of the challenges of medical practice and building capacity in a developing setting. Those of us who visit from outside need to think deeply about what strategies will be safe and effective.
We also need to be humble. Local colleagues have significant expertise in navigating the clinical and ethical challenges that occur commonly in low-resource environments. We can learn a lot from their experience and wisdom.
There were some hard but valuable lessons in Ben's death. When I recently undertook a second volunteer assignment, I felt much better equipped to balance the risks and benefits of various management options. Just because an intervention can be provided, it doesn't mean that it should.
I hope there will come a time in PNG when this sort of system failure is a distant memory, and that the ongoing Australian volunteer presence will bring that time a little closer.
If you are interested in global health, I strongly encourage you to become part of the effort.
Dr Rob Mitchell (MDA National Member)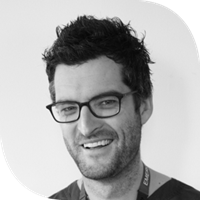 Rob recently completed his specialty training in emergency medicine and is currently working as an Emergency Physician at The Alfred Hospital Emergency & Trauma Centre, Melbourne.
Rob's volunteering assignments were part of the Australian Volunteers program, an Australian Government initiative. To learn more about options for international volunteering, go to australianvolunteers.com.
---
**Ben is a pseudonym used to protect the privacy of the patient and his family. This is an abridged version of an article which originally appeared at australianvolunteers.com/stories/always-learning Caption for the main article photo: Emergency Department staff at Modilon General Hospital in Madang, Papua New Guinea transfer a patient to the ward. Photo credit: Darren James.