Articles and Case Studies
The Trouble with Testimonials
A chiropractor was found to have used false and misleading advertising about being able to cure cancer and to have used testimonials in website advertising.
The chiropractor was given a criminal conviction, fined $29,500 and deregistered for two years. Although the claims about curing cancer were more serious than the use of testimonials, the findings in one of the hearings1included the following:

The two testimonial offences demonstrate that the practitioner took no steps to stay up to date with current professional laws and standards on advertising, and failed to understand why such material may be dangerously misleading to patients
The Law
Section 133(1)(c) of the Health Practitioner Regulation National Law states that a person must not advertise a regulated health service, or a business that provides a regulated health service, in a way that uses testimonials or purported testimonials about the service or business.
What is a testimonial?
A testimonial is a statement, review, view or feedback about a service. AHPRA advises2 that in the context of the National Law, a testimonial involves recommendations or positive statements about clinical aspects of a regulated health service.
Places that testimonials may be found include:
under a tab or heading 'Testimonials' on a practice website or information brochure
in the Reviews tab on a practice's or doctor's Facebook page
in comments on a practice's or doctor's Instagram feed.
Why are testimonials banned?
They are not objective or scientific.
One person's outcome may not be relevant to others.
They can be misleading.
Patients cannot assess the validity of the claims.
Which testimonials am I responsible for?
You are responsible for reviews or testimonials which appear in advertising that you control. For example, if you are the practice owner, you control your practice's Facebook page.
You are not responsible for removing (or trying to have removed) testimonials published on a website or in social media over which you do not have control, e.g. ratemds.com. However, a breach of the National Law may occur if you use such a review to advertise, respond to the review or re-publish it on your website.
Google reviews are not considered by AHPRA to be within your control, whether or not you have verified your Google listing. You are therefore not required to try and remove Google reviews. However, if you respond to a Google review, this could be considered a testimonial if, for example, the response includes clinical aspects of care.
How do I decide if a particular review is allowed?
You can access AHPRA's testimonial tool2 which helps advertisers understand which reviews can and can't be published. Clinical aspects cannot be referred to, e.g. symptoms, diagnosis, treatment, outcome, or the skills or experience of the practitioner.
Can I edit reviews?
Editing reviews or testimonials to meet the National Law advertising requirements could be misleading or deceptive. Recent publicity about HealthEngine,3 an online appointment booking service, altering negative patient reviews and publishing them as "positive customer feedback" led AHPRA to issue guidance4 that selectively editing reviews or testimonials may break the law.
What might happen if my advertising contains testimonials?
AHPRA's current process, if they become aware that advrtising contains testimonials, is to write to the responsible practitioner asking them to check their advertising and correct the content to comply with the National Law. Usually a practitioner is given 60 days to do this, after which AHPRA may conduct an audit to see if the necessary changes have been made.
If an audit finds the advertising still doesn't comply with the National Law, AHPRA can take further action such as imposing conditions on a doctor's registration that restrict how and what they can advertise. Fines may also be imposed by a court, and the Medical Board can take disciplinary action.
Why can't I use testimonials if my colleagues and competitors are using them?
This is like saying: "Why can't I speed when other cars are speeding?"
Karen Stephens
Risk Adviser, MDA National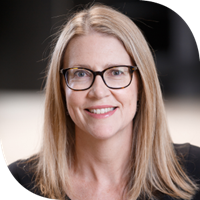 ---
References
HCCC v Limboro [2018] NSWCATOD 117
AHPRA. Testimonial Tool: ahpra.gov.au/Publications/Advertising-resources/Check-and-correct/Testimonial-tool.aspx
The Sydney Morning Herald, 9 June 2018: smh.com.au/healthcare/very-poor-gp-booking-service-healthengine-sanitises-patient-reviews
AHPRA, 13 June 2018: Selectively editing reviews or testimonials may break the law: ahpra.gov.au/News/2018-06-13-media-release.aspx
Practice Management
,
Regulation and Legislation