Articles and Case Studies
Tyranny of Excessive Medical Hierarchy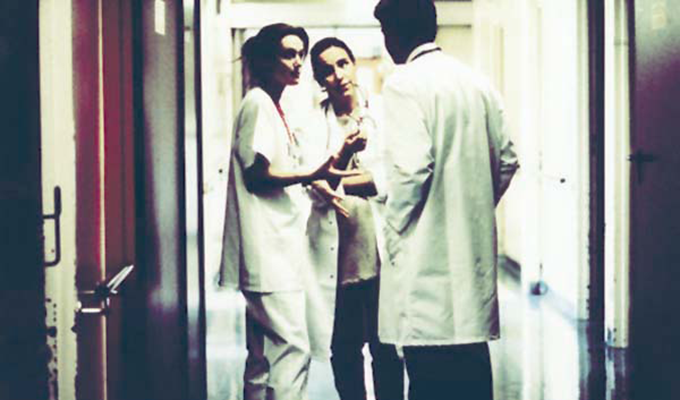 Consider what happens when hierarchy results in fatality. Korean Airlines Flight 801 departed Kimpo Airport in Korea on 5 August 1997 with 254 passengers and crew on board.
While descending to land in bad weather conditions early the next morning, the plane crashed on Nimitz Hill in Asan, Guam and 228 people died. Finding 13 from the Federal Aviation Administration's report into the disaster lists excessive hierarchy as one of the reasons for the crash: "The first officer and flight engineer failed to properly monitor and/or challenge the captain's performance, which was causal to the accident."
On 29 March 2005, 37-year-old Elaine Bromiley was wheeled into an operating theatre in England for routine sinus and nose surgery. After sedating her, the Anaesthetist couldn't fit an endotracheal tube to establish an airway and struggled to ventilate her lungs – a "can't intubate, can't ventilate" emergency. Despite the presence of multiple senior doctors in the room, Mrs Bromiley was starved of oxygen for so long that she suffered irreversible brain damage and died two weeks later, after life support was withdrawn.
In the ensuing investigation into Mrs Bromiley's death, it was found that the nurses had quickly realised that an emergency tracheostomy was required, and had even brought the requisite equipment to the doctors' side. The nurses were unsuccessful in challenging the operating theatre hierarchy and couldn't interrupt the doctors to help them save the patient's life. As it turns out, Mrs Bromiley was married to an airline pilot, Martin Bromiley, who has since campaigned widely to improve patient safety in the UK.
The need to address hierarchy issues
In April 2017, Prof Sir Liam Donaldson, the World Health Organization Envoy for Patient Safety and former Chief Medical Officer for England, visited Sydney and addressed a patient safety seminar, lamenting the lack of progress we have made in health care to reduce avoidable harm. In particular, Sir Liam drew a comparison with the airline industry, noting they had worked deliberately to counter a reluctance of co-pilots to challenge senior pilots, a factor in multiple accidents and near-misses. "Hierarchy is alive and well in health care and it needs to be addressed in a similar, robust way," he implored.
Any doctor in training working on the coalface of the public hospital system knows this all too well. I remember trying to query a Psychiatrist's request to order a non-urgent abdominal x-ray to assess for constipation in a young adult, something I had been taught to avoid, particularly in the young. Before I even had time to explain that the radiation exposure for an abdominal x-ray was equivalent to taking seven chest x-rays and to suggest an alternate plan that I felt was safer for the patient, the consultant yelled at me in the busy nurses' station, "I'm the psychiatrist, when I tell you to order an x-ray you order an x-ray!" No one else said a word, and I have no idea what the nearby medical student made of this role-modelling. Somewhat to my shame, I ordered the x-ray, fearing repercussions.
The need to review training and workplace factors
As has been widely reported in the Australian media, three doctors in training died by suicide in NSW between September 2016 and January 2017. Since then, I've heard of several suicides of doctors in training in Victoria, plus a medical student's suicide in Tasmania. There may have been more, but they usually go unreported by the media and no one has been tasked with collating data. On 4 April of this year, three colleagues and I wrote to the NSW Minister for Health, Brad Hazzard, about their deaths. We briefly offered other doctors and medical students the chance to support our letter and were inundated with over 150 co-signatures.
We figured that three young doctors taking their own lives within just four months was the final straw in a decades-old, multifactorial mental health problem in our profession. And we believe it warrants a special commission of inquiry into the training and workplace factors that affect doctors' wellbeing. We articulated to the Minister how such an inquiry ought to proceed, and sent our request with a letter of support from the NSW branches of the Australian Medical Association and Australian Salaried Medical Officers' Federation. However, a response arrived over a month later, politely declining our suggestion.
In his response, the Minister referred to the Junior Medical Officer Wellbeing and Support Forum that he had directed the Ministry of Health to convene on 6 June 2017. I attended this forum and was impressed by the Minister's comments, and that he stayed for the entire afternoon. In his closing address, he all but committed to introducing a WA-style exemption in the NSW mandatory reporting law, something the NSW Medical Council also supports. As has been argued for years, this would be an excellent change – but it is not enough.
The need for systemic change
In addition to changing mandatory reporting, it would help if doctors in training weren't so scared and unsupported in claiming all the overtime we work. It could then be clearer how much the current system demands, and department "business cases" could justify employing more doctors by saving on overtime.
It would help if we borrowed from the airline industry, and not only introduced safer rostering practices but addressed extreme power differentials by, for example, using only first names instead of distancing junior team members from their senior colleagues with selective use of the "Doctor" title.
It would help if the colleges had to justify low pass rates for their assessments despite having such intelligent candidates, abolished all-or-nothing exams that are hugely expensive and run only once a year, and perhaps even lost their monopolies.
And, I still believe, it would help if at least one jurisdiction funded an inquiry that properly investigated these and other factors affecting trainee wellbeing, with a commitment from the outset to developing and implementing reforms, similar to the Garling inquiry from the early 2000s.
In the meantime, it helps so much that families of doctors like Chloe Abbott and Andrew Bryant have spoken openly about their loved one's suicide – so that this enormous and urgent problem can no longer be ignored as an abstract statistic and, instead, becomes as human for all of us as it has been for so many bereaved families for all these years.
Dr Benjamin Veness (MDA National Member)
Psychiatry Registrar
Alfred Health, Melbourne

You can follow Ben on Twitter @venessb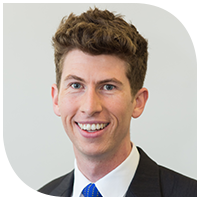 The original version of this article was published in MJA InSight, 19 June 2017.
Sources of assistance
Anaesthesia
,
Dermatology
,
Emergency Medicine
,
General Practice
,
Intensive Care Medicine
,
Obstetrics and Gynaecology
,
Ophthalmology
,
Pathology
,
Practice Manager Or Owner
,
Psychiatry
,
Radiology
,
Sports Medicine
,
Surgery