Articles and Case Studies
Coveted Junior Doctor Health & Wellness Retreat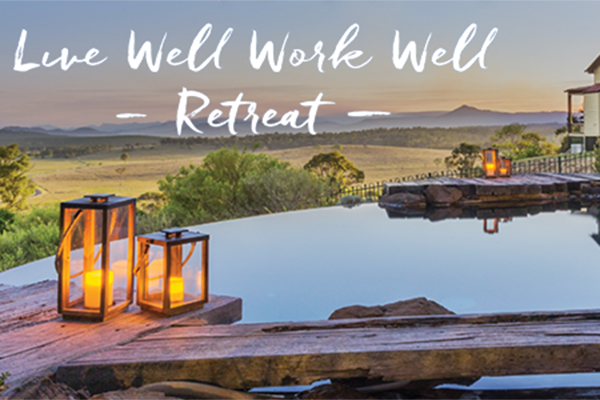 Junior doctors who attended MDA National's recent bespoke
Live Well Work Well Retreat
describe it as a "must go to" event on Australia's annual medico-legal event calendar.
Co-hosted by the AMA Queensland, the event took place at the picturesque Spicers Hidden Vale in South East Queensland in March 2018 – just prior to our emerging doctor Members embarking on their next career milestone, internship.
Our objective was to host some of our junior doctor Members to a calm and relaxing weekend, interspersed with learning lifelong skills and strategies to manage the challenges of a medical career. From medico-legal matters to mindfulness, we hosted speakers who had already 'tread the path' and shared open and invaluable insights and tools.
Young doctors are at high risk of mental health issues. MDA National's Charity of Choice, beyondblue, highlighted several barriers as to why doctors avoid seeking help for their own mental health in their 2013/14 National Mental Health Survey of Doctors and Medical Students. MDA National has long supported doctors and medical students with peer support, as well as Live Well Study Well and Live Well Work Well initiatives.
Our inaugural health and wellness retreat for junior doctors is just one of the many ways we continue to support doctors' health and wellbeing, and actively assist the profession in breaking down the stigma of mental health and the barriers to doctors seeking help to protect their wellness.
The event was well received by the attendees who gave us some wonderful feedback:
"This was so needed… a life-changing event…"
"MDA National are way ahead of the game offering such support for their younger Members… no one else is offering this…"
"A faultless weekend… everything was perfect and executed with excellence…"
"I will be telling everyone about what MDA National is doing in the junior doctor space…"
"The MDA National Live Well Work Well Retreat was a well needed breath of fresh air amidst a busy lifestyle. Spicers Hidden Vale gave us a beautiful opportunity to stop, regroup, and think in the present moment, which is very much appreciated in a profession that doesn't allow time for that.

Junior doctors were able to touch base with core questions like: Why did I do medicine? Am I currently happy? How can I best look after myself? This weekend made us feel valuable. I wish all junior doctors could have an opportunity to experience a retreat like this!"

Dr Honor Magon (Speaker/panellist)
Intern, Princess Alexandra Hospital
Doctors Health and Wellbeing
,
Anaesthesia
,
Dermatology
,
Emergency Medicine
,
General Practice
,
Intensive Care Medicine
,
Obstetrics and Gynaecology
,
Ophthalmology
,
Pathology
,
Psychiatry
,
Radiology
,
Sports Medicine
,
Surgery
,
Physician
,
Geriatric Medicine
,
Cardiology
,
Plastic And Reconstructive Surgery
,
Radiation Oncology
,
Paediatrics
,
Independent Medical Assessor - IME